In Collaboration With
Since 2015, Moroni Channel has since collaborated with various organizations and media worldwide.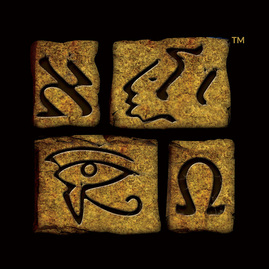 Book of Mormon Central
Book of Mormon Central is a team of ardent students of the Nephite scripture (Book of Mormon) working together to share the wonders of this inspired masterpiece with the world. The team consists of archivists, researchers, writers, editors, reviewers, illustrators, narrators, audio engineers, video engineers, web designers, web and mobile developers, graphic artists, and social media publishers in addition to support personnel. Book of Mormon Central is headquartered in Utah. Its mission is to increase and diffuse knowledge of the Book of Mormon.
​The legal organization behind Book of Mormon Central is Ancient America Foundation, a 501 (c) 3 non-profit public charity chartered in the state of Utah in 1983. Book of Mormon Central is not an official part of the Church of Jesus Christ of Latter-day Saints, but rather an independent organization.

BYU News
BYU News is the official newsroom of Brigham Young University. BYU  is a private research university located in Provo, Utah, United States. It is owned and operated by The LDS Church, and excluding online students, is the largest of any religious university and the third largest private university in the United States.

Hope & Healing Pornography Addiction Education & Recovery
The Hope and Healing blog and private forum were created in 2012 to help provide information, resources, and community support for women who have a loved one who struggles with pornography/sexual addiction (or compulsive sexual behaviors).

LDS Smile
LDS Smile is a Website that brings humorous yet uplifting message to those who follow the page and website. They post funny random pictures and videos that may or may not be church related and encourage you to do the same.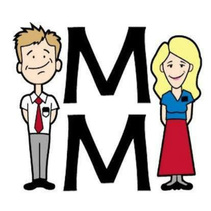 Missionary Mommas
Missionary Momma Mall showcases products produced by many different missionary mommas. These moms have been blessed with creative talents and are putting them to good use, sharing them with all of you! Much of the profits go to the mission fund for individual missionaries. Their purpose is to Support LDS Missionaries and their Mommas Around the World.
​
If you are looking for a great gift idea for a missionary, a missionary momma, or anyone that loves missionary work, this is the place to look!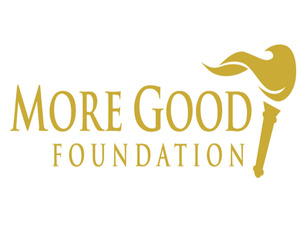 More Good Foundation
More Good Foundation is a 501(c)(3) non-profit organization that helps Mormons (members of The Church of Jesus Christ of Latter-day Saint) share their beliefs on the Internet. They operate websites and social media platforms in over 15 languages and provide tools and training to Universities, Institutes and Church Firesides. They work closely with and support other groups and foundations with like-minded missions from all over the world. More Good Foundation was created in 2005 by David Neeleman, founder of JetBlue Airways, and James Engebretsen, Associate Dean of the BYU Marriott School, as a solution to the overwhelming need for accurate information about the LDS faith on the Internet. It is operated by a small team of employees along with many volunteers.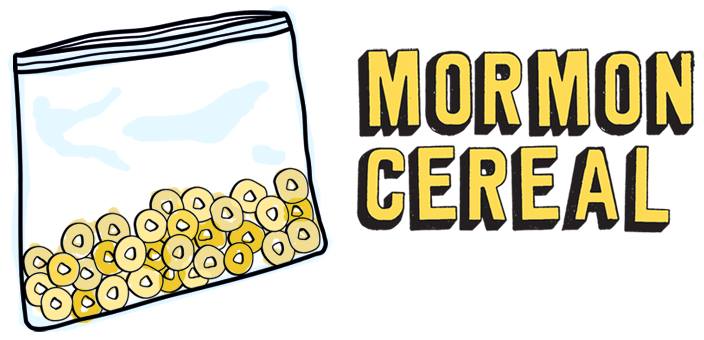 Mormon Cereal
Mormon Cereals is the Home of the Marvelous Mormon Ads, it's never been more fun being stuck in a pew. Sean Leslie loves taking Mormon art and combining it with things he loves (usually comic books). Sometimes they take on new meanings and sometimes they are just a bizarre take. Either way they are sure to make you laugh.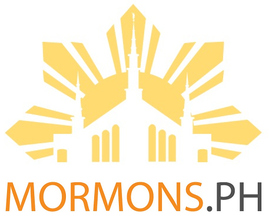 Mormons.ph
​​Mormon.ph is a media website based in the Philippines. It is owned and operated by The More Good Foundation a 501(c)(3) non-profit organization based in Salt Lake City Utah.
The media aims to provide correct and uplifting information about The Church of Jesus Christ of Latter-day Saints. It's not an official website of the Church and does not necessarily represent the position of the Church, either. The website is operated by ordinary members of the Church who want to share the goodness of the restored gospel of Jesus Christ with others. The website provides news, articles and stories that are relevant to the Filipino Latter-day Saints.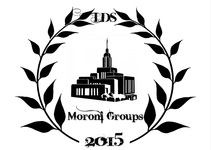 Moroni Groups
Moroni Groups is an organization that has a purpose to unite Three LDS Themed Organizations namely Moroni Channel, Words of Moroni and Mormon Stars to have one unified goal which is to spread the Gospel of Jesus Christ through the use of Technology.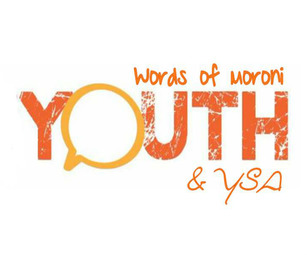 Words of Moroni Youth
Words of Moroni Youth is a division of Moroni Channel which purpose is to build a strong social communication for the young people of the church that they can gain new friends through Social Media. And to create a Clean and modest environment where they can establish an uplifting safe place for LDS Youth & YSA to gather. ​Words of Moroni Youth also has a vision of seeing the young people of the church develop their Christian values as they explore their relationship with our Heavenly Father; and that their efforts in making a better future for the next generation will be seen throughout the world. It's mission is to build a Global forum and an uplifting safe place in which all the Youth & YSA of the church can interact, develop their social skills and to show one unified voice.

Youth Photographers
From Utah, to Arizona, to Idaho, Macady, Bethany, Joseph and Simone have made it part of their mission to share their artwork, feature a variety of new photographers, and share weekly lessons to help members of the Youth Photographers community grow as artists, creators, and photographers. ​