Frequently Asked Questions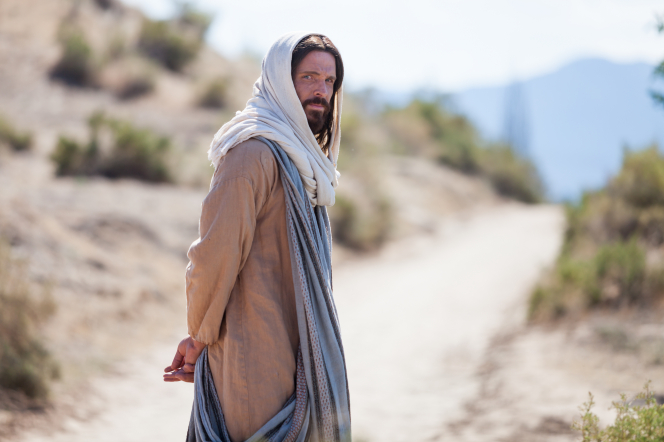 Do Mormons Believe in Jesus?
Yes
, 
We believe in God, the Eternal Father, and in His Son, Jesus Christ, and in the Holy Ghost.
Are Mormons Christians?
Yes, we believe in Christ we worship Christ we put Jesus Christ in the center of our lives and that what makes us Christians.
​Do Mormons Believe in the Bible?
​Yes, We believe the Bible to be the word of God as far as it is translated correctly; we also believe the Book of Mormon to be the word of God.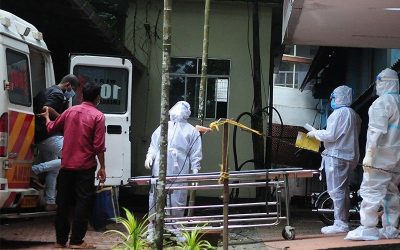 Nipah virus (NiV) has once again come into focus as it continues to pose a threat to public health, especially in parts of Asia, particularly Bangladesh and India. This zoonotic virus, which can spread between animals and humans, has been associated with severe...
read more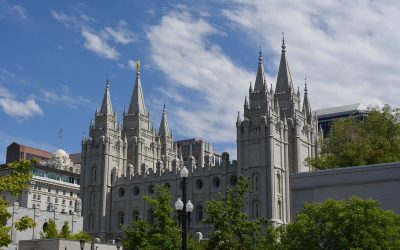 In recent discussions surrounding the reportedly $100 billion investment fund of The Church of Jesus Christ of Latter-day Saints (LDS Church), skepticism has emerged, questioning the rationale behind accumulating such wealth. Critics argue that these funds should be...
read more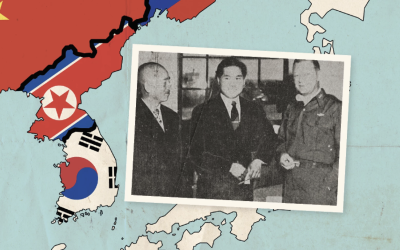 Millar, an American fighter pilot, crashed behind enemy lines in North Korea during the Korean War. When he was ejected, he broke his ankles and was apprehended and interrogated by communist soldiers. After months of being held captive, Millar was finally able to...
read more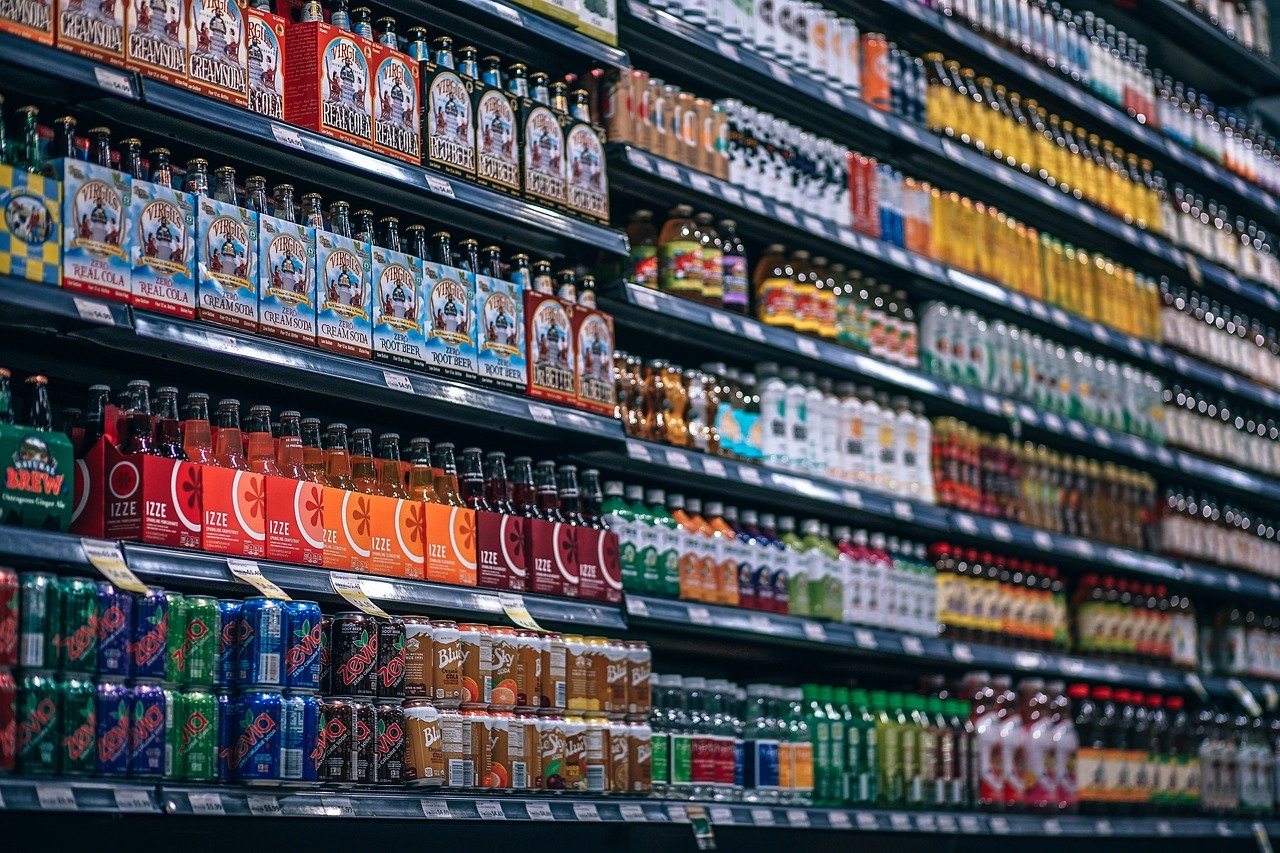 In an article published by the Church, it clarifies that caffeine is not explicitly against the church's Word of Wisdom—a set of guidelines for members that forbids the use of tobacco, alcohol, and "hot drinks." According to the church, "despite what was reported, the...
read more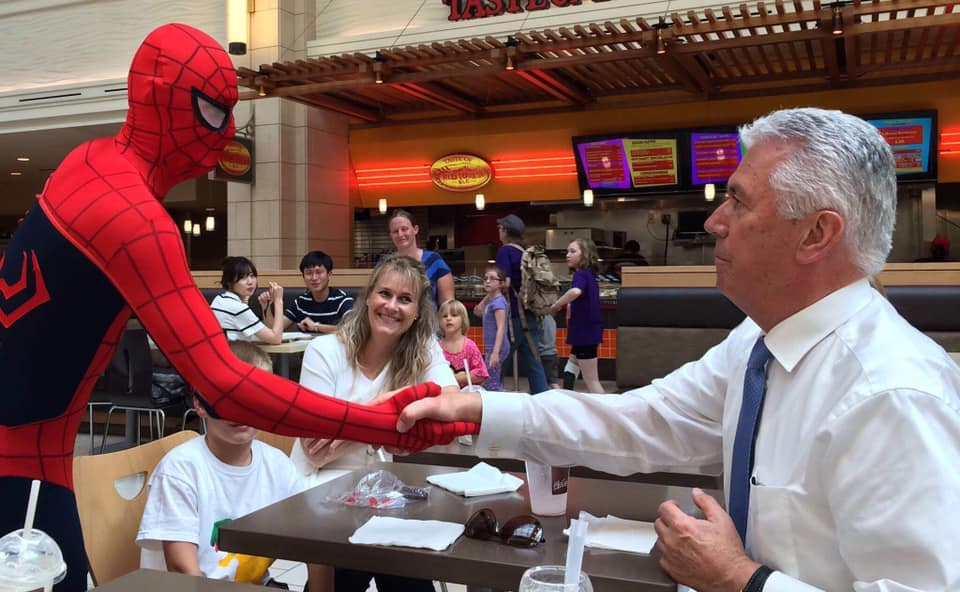 A remarkable viral photo of Spiderman meeting an apostle of the Lord, Elder Uchtdorf, draws attention to many on social media.  While many are busy sharing the iconic photo to their friends, only a few people know the real story behind the miraculous day when both...
read more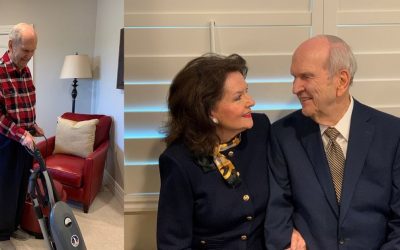 In a social media post on May 28, President Russell M. Nelson of the Church of Jesus Christ of Latter-day Saints once again emphasized the importance of the sacrament. He shared his personal experience of the sacrament in their home and give advice for all to partake...
read more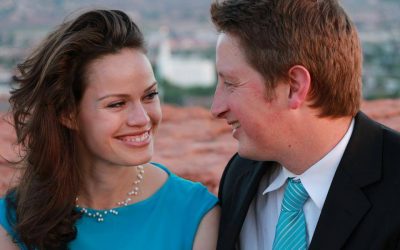 "By divine design, fathers are to preside over their families in love and righteousness and are responsible to provide the necessities of life and protection for their families. Mothers are primarily responsible for the nurture of their children. In these sacred...
read more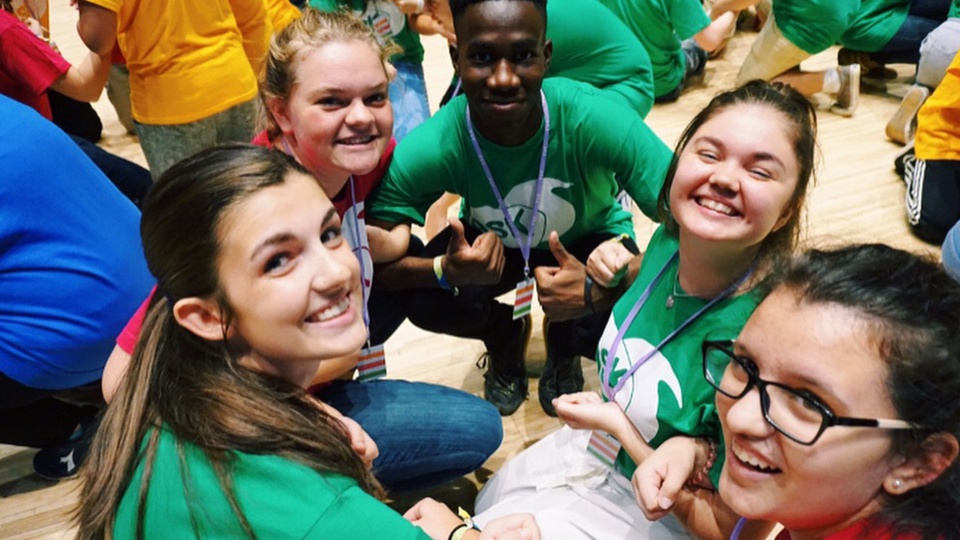 Latter-day Saint youth in the United States and Canada can look forward to next year with excitement as the church announced that it will continue FSY in 2022. The announcement was made following the easing of COVID-19 restrictions by the CDC. After being postponed...
read more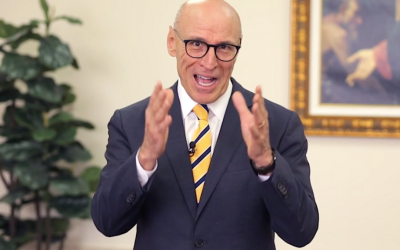 In the devotional with Young Single Adults, held virtually in Mexico, last Friday, Elder Arnulfo Valenzuela of the Mexico Area Presidency recalled the story of the Sweedish warship Vasa, a 17th-century vessel that has survived almost intact even until to this day. He...
read more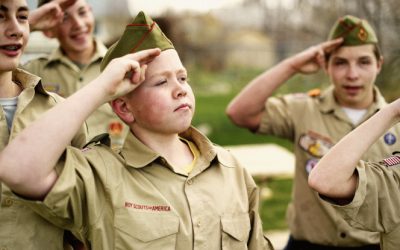 After the announcement of the Boy Scouts of America to allow girls to join Cub Scout and to create new program for older women, Girl Scout of the USA criticized the initiative. GSUSA said that the change had stained the century old partnership between the two...
read more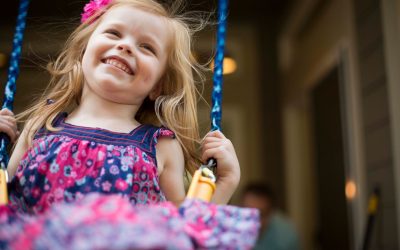 What is Domestic Violence? Domestic violence refers to physical and mental harm to an intimate partner or spouse. Anyone can be a victim of domestic abuse, irrespective of gender, age, and ethnicity. While the signs of physical abuse are usually evident through bodily...
read more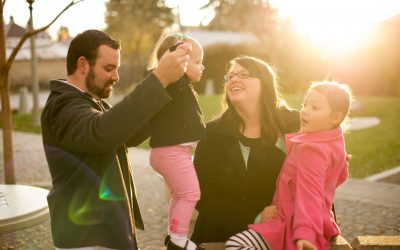 The separation between the two spouses, visits to a divorce attorney and claiming child custody is definitely not a pleasant experience. Many spouses question themselves in the development of these events whether they should stay together for their children? While...
read more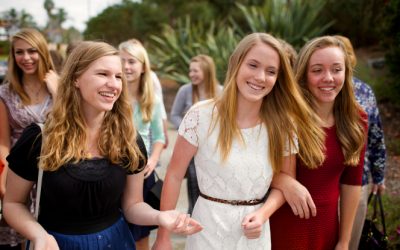 There are countless stories and jokes about abandoned New Year's resolutions, perhaps because the experience is so universal. When it comes to self-improvement, it seems that "the spirit is indeed willing but the flesh is weak" (Matthew 26:41). So how do we overcome...
read more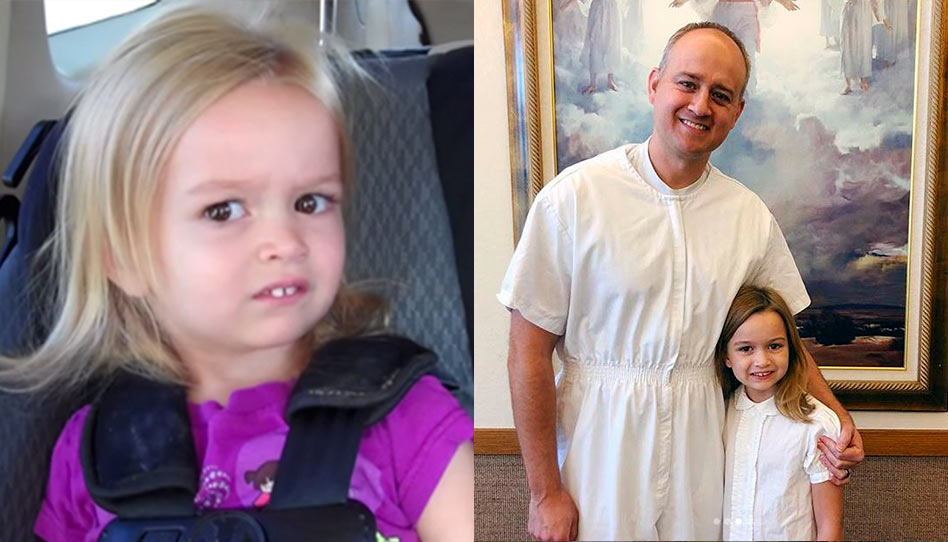 We all know the funny meme that swept the world. Many know her, but only a few know that she's a member of the Church of Jesus Christ of Latter-day Saints. She was baptized on December 1, 2018, and currently lives in the United States. Chloe posted on...
read more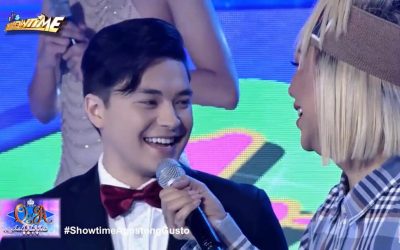 Greg Hawkins, the former 'Kuya Escort' for It's Showtime, expressed his dismay and support for his pro-Kapamilya friends after the Congress denied franchise renewal to the Philippines' top broadcasting station, ABS-CBN. "I understand that emotions are running high,...
read more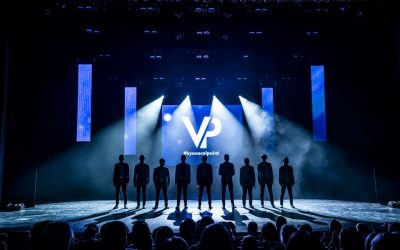 Vocal Point's reach outside the Church recently manifested itself in a virtual CNN musical tribute of the hymn "Be Thou My Vision." Their May 31 tribute to those who have lost their lives due to COVID-19 generated over 187,000 Facebook views. Said Jonathan Meyers, one...
read more
If you listen with the Spirit, your heart will be softened, your faith strengthened, and your capacity to love the Lord increased.
The proud depend upon the world to tell them whether they have value or not. Their self-esteem is determined by where they are judged to be on the ladders of worldly success. They feel worthwhile as individuals if the numbers beneath them in achievement, talent, beauty, or intellect are large enough. Pride is ugly. It says, If you succeed, I am a failure.
In today's world, no matter our circumstances, it is essential that our preeminent identity is as a child of God.
The experience of same-sex attraction is a complex reality for many people. The attraction itself is not a sin, but acting on it is. Even though individuals do not choose to have such attractions, they do choose how to respond to them. With love and understanding, the Church reaches out to all God's children, including our gay and lesbian brothers and sisters.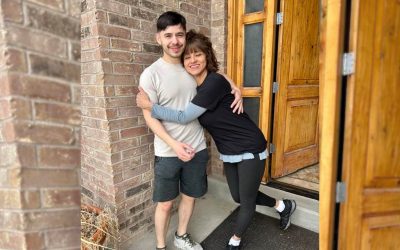 In a heartfelt and candid letter shared with friends and family, the mother of David Archuleta opened up about the deeply personal and difficult decision to leave the faith. While acknowledging the sensitivity of the topic, the author expressed a desire for honesty...
read more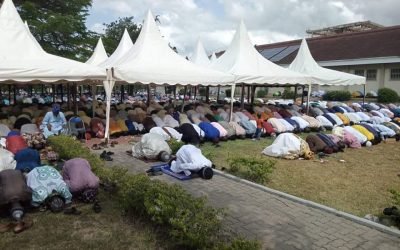 The Takoradi Ghana stake centre of the Church of Jesus Christ of Latter-day Saints opened its doors to the local Muslim community for the celebration of Ramadan. The centre provided a space for Muslim brothers and sisters to gather and observe the holy month. The act...
read more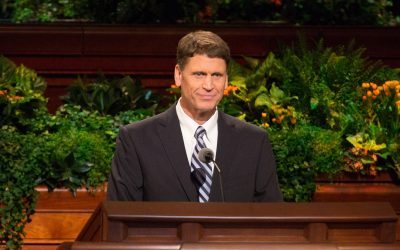 In his address during the April 2023 General Conference of The Church of Jesus Christ of Latter-day Saints, Elder Carl Cook emphasized the importance of keeping faith and not giving up during challenging times. He encouraged individuals to trust in the Lord and rely...
read more
Mormon Answers
Answering Questions of Members, Investigators, and Non – Members of the Church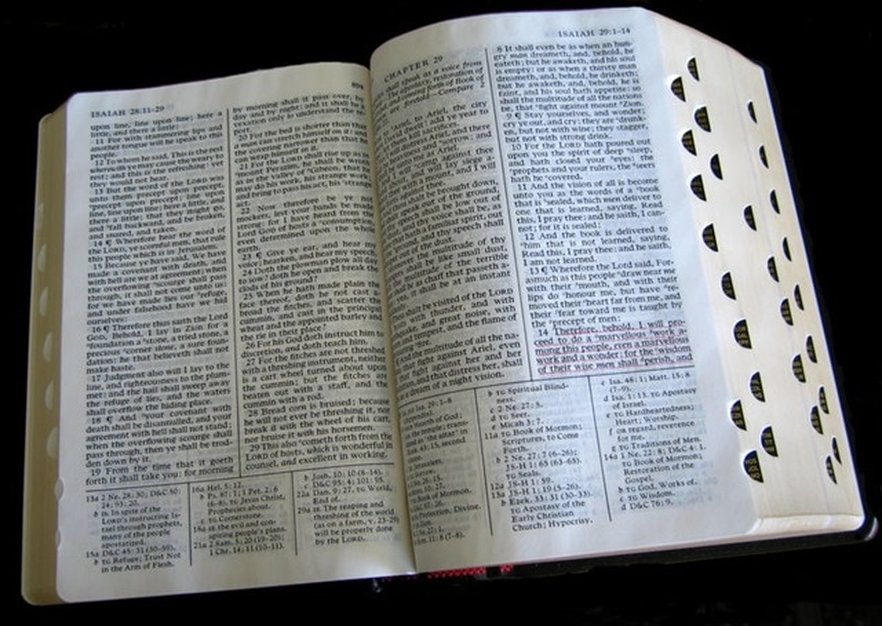 By: Dean West, Moroni Channel ​United States Of America Q: Does the Bible mention about cremation and if so, what scripture in the Bible? Allan, Ohio USA A: Generally, while the Church of Jesus Christ of Latter-day Saints is aware that cultural practices differ...
read more
Answered By: Dean West, Moroni Channel Los Angeles California, USA Q: Hello.. Is the commandment changed that says the seventh day is the Sabbath??? or where is it written that the Sabbath is the first day of the week in the bible or changed from the seventh...
read more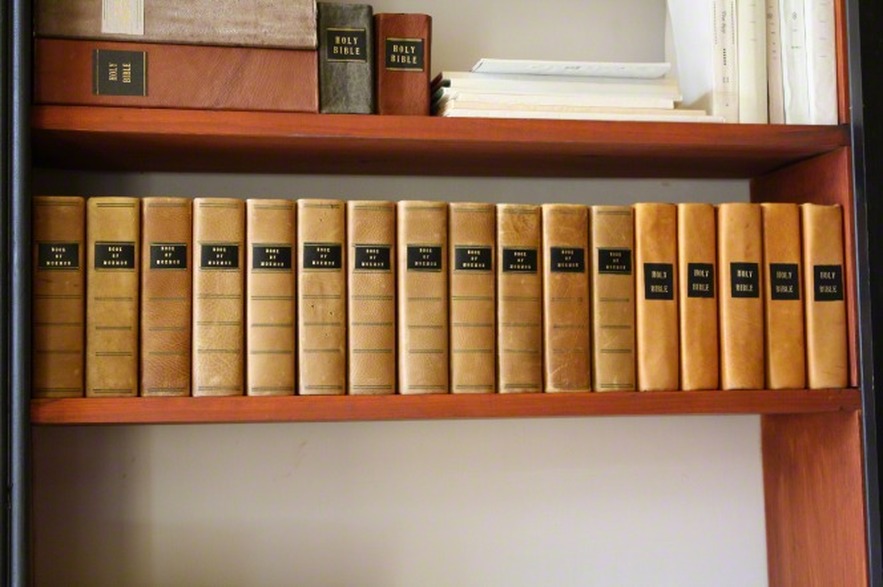 By: Dean West, Response Team United States Of America Question What is the difference between last edition of BOM and this new edition, I want to know, what is the error corrected. Ernest, Lagos Nigeria Answer Besides some changes to study aids, Elder Neil L. Andersen...
read more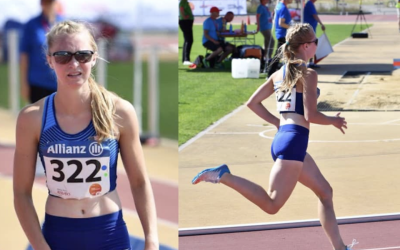 A legally blind paralympian who competed at the 2020 Tokyo Paralympics received an unexpected mission call without submitting an application. BYUI Radio reported that Taylor Talbot wanted to serve a mission for the Church for years, but after praying about it, she...
read more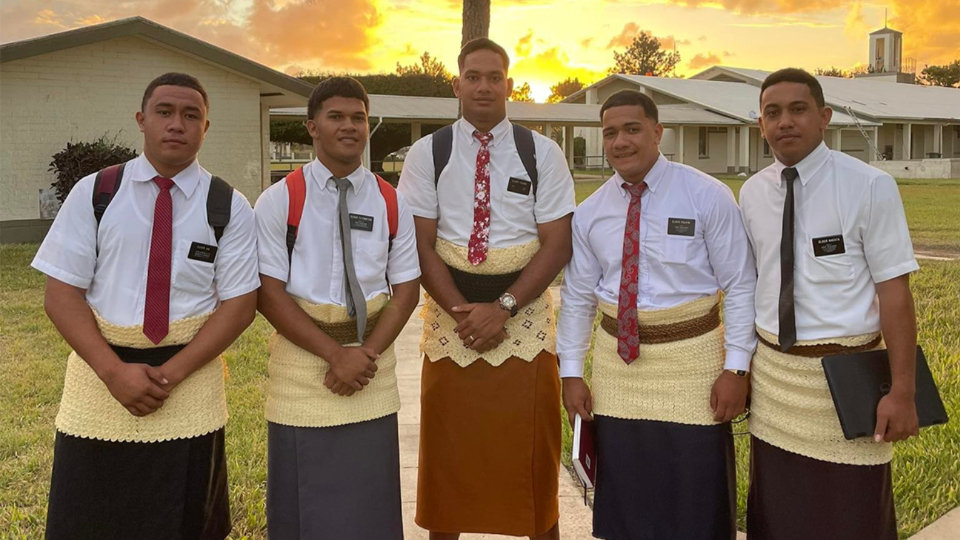 On 2022 January 14, a massive eruption on Hunga Tonga triggered a tsunami that swept the Kingdom of Tonga. Homes have been damaged or destroyed. Families and communities continue to clean up and rebuild, often lending a hand to neighbors, extended families, and...
read more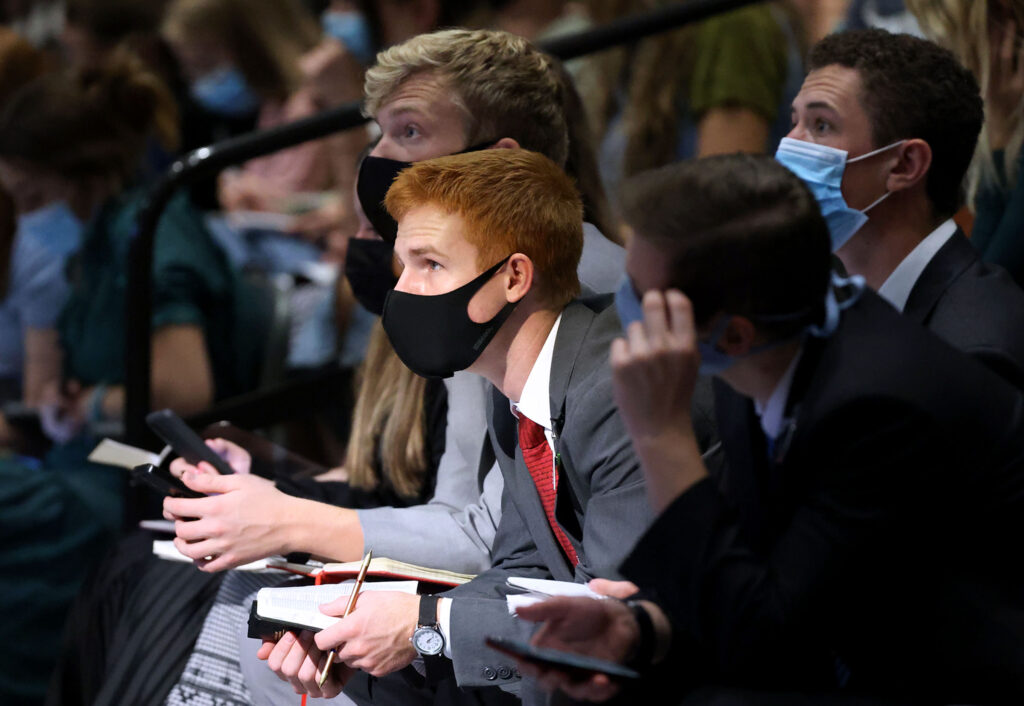 PROVO — The Church of Jesus Christ of Latter-day Saints announced Thursday, 30 December 2021, that it will implement additional health protocols following the surge of positive COVID-19 cases at the flagship MTC. "The Provo MTC continues to operate at a reduced...
read more