Frequently Asked Questions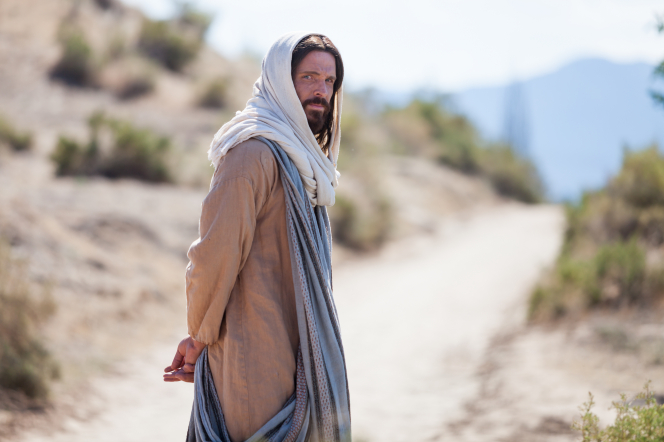 Do Mormons Believe in Jesus?
Yes
, 
We believe in God, the Eternal Father, and in His Son, Jesus Christ, and in the Holy Ghost.
Are Mormons Christians?
Yes, we believe in Christ we worship Christ we put Jesus Christ in the center of our lives and that what makes us Christians.
​Do Mormons Believe in the Bible?
​Yes, We believe the Bible to be the word of God as far as it is translated correctly; we also believe the Book of Mormon to be the word of God.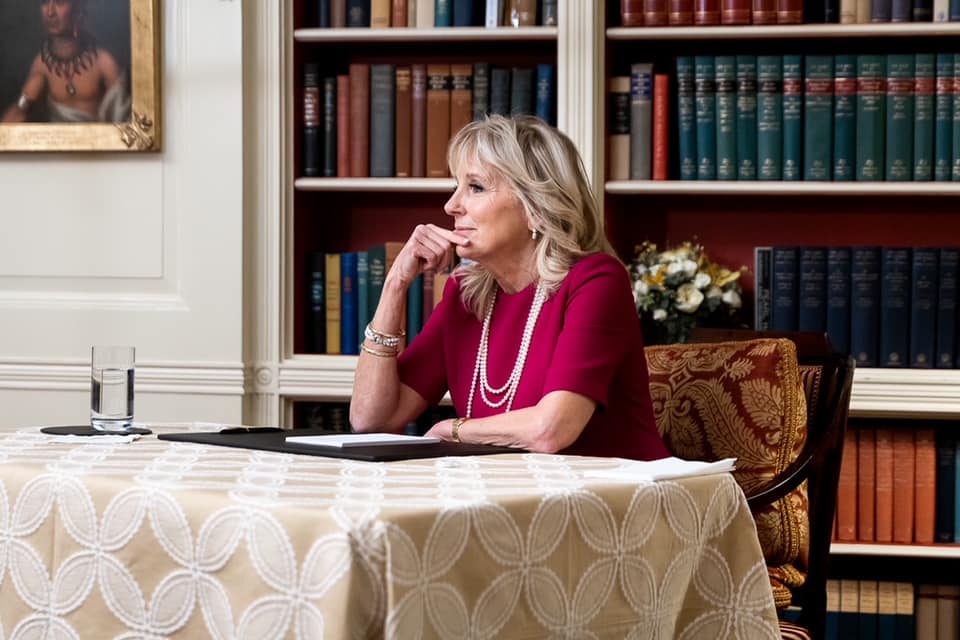 U.S. First Lady, Jill Biden, visited Utah on Wednesday, May 5, and met with President Jean B. Bingham, General President of the Relief Society. "It's a challenge, wherever we are, to make sure that every child gets the education that they need. Utah is one of the...
read more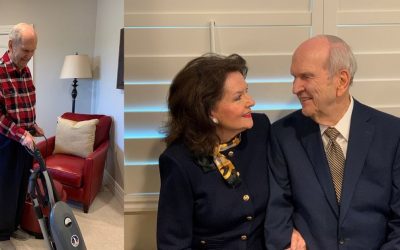 In a social media post on May 28, President Russell M. Nelson of the Church of Jesus Christ of Latter-day Saints once again emphasized the importance of the sacrament. He shared his personal experience of the sacrament in their home and give advice for all to partake...
read more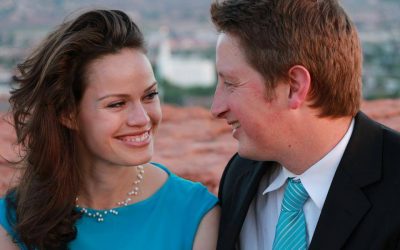 "By divine design, fathers are to preside over their families in love and righteousness and are responsible to provide the necessities of life and protection for their families. Mothers are primarily responsible for the nurture of their children. In these sacred...
read more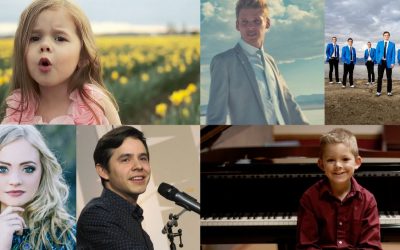 Whether you're a fan of pop music or not you've most probably heard of David Archuleta, Claire Ryann and Lindsey Stirling. The hip-hop violinist have impressed the entertainment industry with her exceptional talent. David Archuleta also made a comeback when he had his...
read more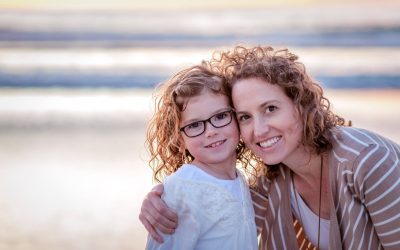 It is not new to our ears to hear that Moroni Channel will once host The Spirit of Music with an acclaimed LDS Pianist/YouTuber since most of the special guests in the program are musicians who are pianists. But Monica offers a different approach compared to the...
read more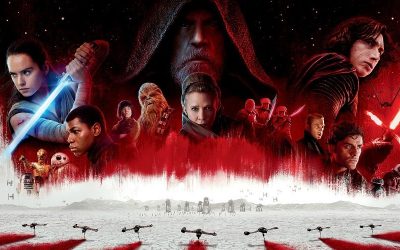 Mormon Moviegoers is a collective of LDS film reviewers helping you to make informed decisions about Hollywood films. It was founded by family counselor Jonathan Decker (of Ask a Mormon Therapist). WHAT'S STAR WARS: THE LAST JEDI ABOUT? The eighth episode of the...
read more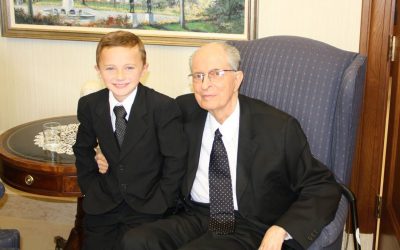 The child waited for the next General Conference and then Elder Hale's stood up again at the conference he felt delighted when the apostle wore the same neck tie as his.
He waited again for the next conference. But in April 2011 Elder Hales did not speak. To cheer the apostle up, Jason wrote a letter where the photo of the two of them was attached. 
In response to the letter, Elder Hales wrote Jason saying:
read more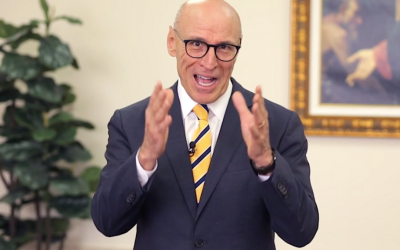 In the devotional with Young Single Adults, held virtually in Mexico, last Friday, Elder Arnulfo Valenzuela of the Mexico Area Presidency recalled the story of the Sweedish warship Vasa, a 17th-century vessel that has survived almost intact even until to this day. He...
read more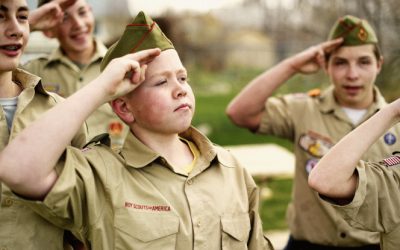 After the announcement of the Boy Scouts of America to allow girls to join Cub Scout and to create new program for older women, Girl Scout of the USA criticized the initiative. GSUSA said that the change had stained the century old partnership between the two...
read more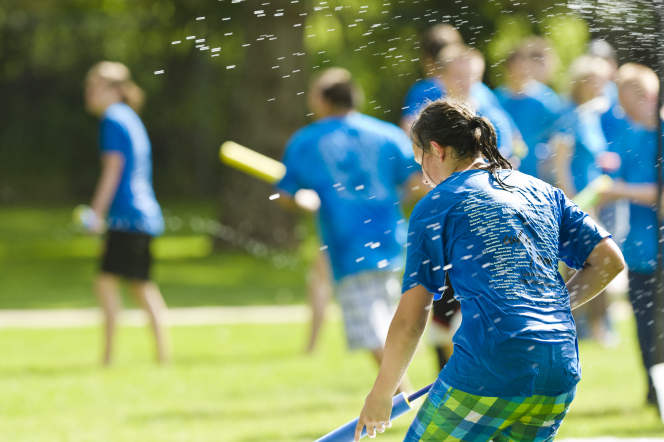 By: Romrik Joshua Flores, Moroni Channel The Republic Of The Philippines   On August 1 the LDS Church announced the 2017 Mutual Theme, it can be found in James 1:5-6 ​"If any of you lack wisdom, let him ask of God, that giveth to all men liberally, and upbraideth...
read more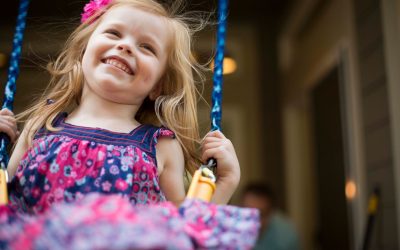 What is Domestic Violence? Domestic violence refers to physical and mental harm to an intimate partner or spouse. Anyone can be a victim of domestic abuse, irrespective of gender, age, and ethnicity. While the signs of physical abuse are usually evident through bodily...
read more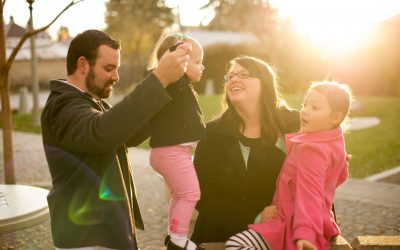 The separation between the two spouses, visits to a divorce attorney and claiming child custody is definitely not a pleasant experience. Many spouses question themselves in the development of these events whether they should stay together for their children? While...
read more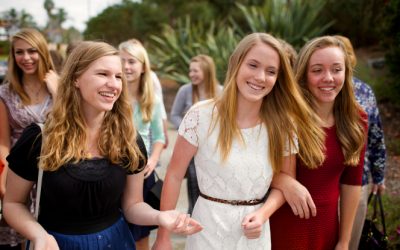 There are countless stories and jokes about abandoned New Year's resolutions, perhaps because the experience is so universal. When it comes to self-improvement, it seems that "the spirit is indeed willing but the flesh is weak" (Matthew 26:41). So how do we overcome...
read more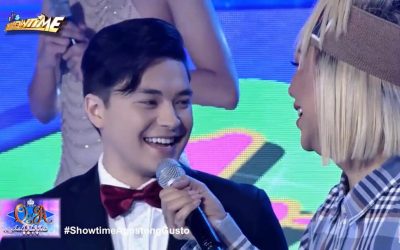 Greg Hawkins, the former 'Kuya Escort' for It's Showtime, expressed his dismay and support for his pro-Kapamilya friends after the Congress denied franchise renewal to the Philippines' top broadcasting station, ABS-CBN. "I understand that emotions are running high,...
read more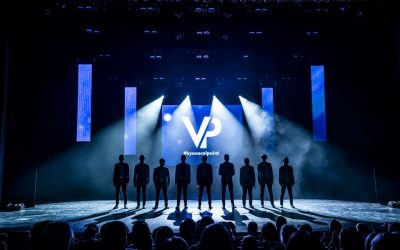 Vocal Point's reach outside the Church recently manifested itself in a virtual CNN musical tribute of the hymn "Be Thou My Vision." Their May 31 tribute to those who have lost their lives due to COVID-19 generated over 187,000 Facebook views. Said Jonathan Meyers, one...
read more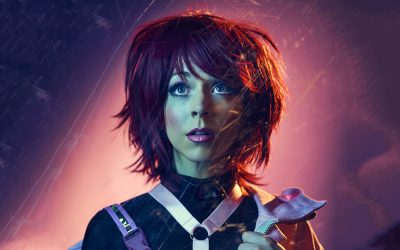 YouTube sensation Lindsey Stirling has announced on her Facebook page that she will postpone her 2020 Artemis tour due to the ongoing pandemic. I think many of you expected this but given the state of COVID, for everyone's safety, I have to postpone my 2020 Artemis...
read more
If you listen with the Spirit, your heart will be softened, your faith strengthened, and your capacity to love the Lord increased.
Henry B. Eyring
The proud depend upon the world to tell them whether they have value or not. Their self-esteem is determined by where they are judged to be on the ladders of worldly success. They feel worthwhile as individuals if the numbers beneath them in achievement, talent, beauty, or intellect are large enough. Pride is ugly. It says, If you succeed, I am a failure.
Ezra Taft Benson
In today's world, no matter our circumstances, it is essential that our preeminent identity is as a child of God.
Donald L. Hallstrom
The experience of same-sex attraction is a complex reality for many people. The attraction itself is not a sin, but acting on it is. Even though individuals do not choose to have such attractions, they do choose how to respond to them. With love and understanding, the Church reaches out to all God's children, including our gay and lesbian brothers and sisters.
Church Statement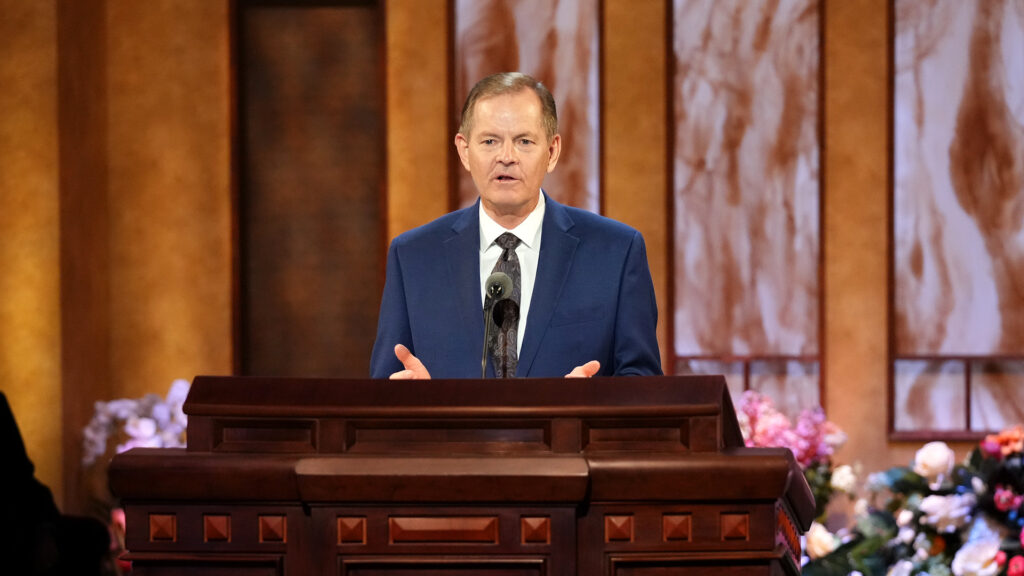 During his talk at the General Conference, Elder Gary E. Stevenson condemns cyberbullying and encouraged Latter-day Saints to be kind to everyone. "While bullying is not a new concept, social media and technology have brought bullying to a new level," the apostle...
read more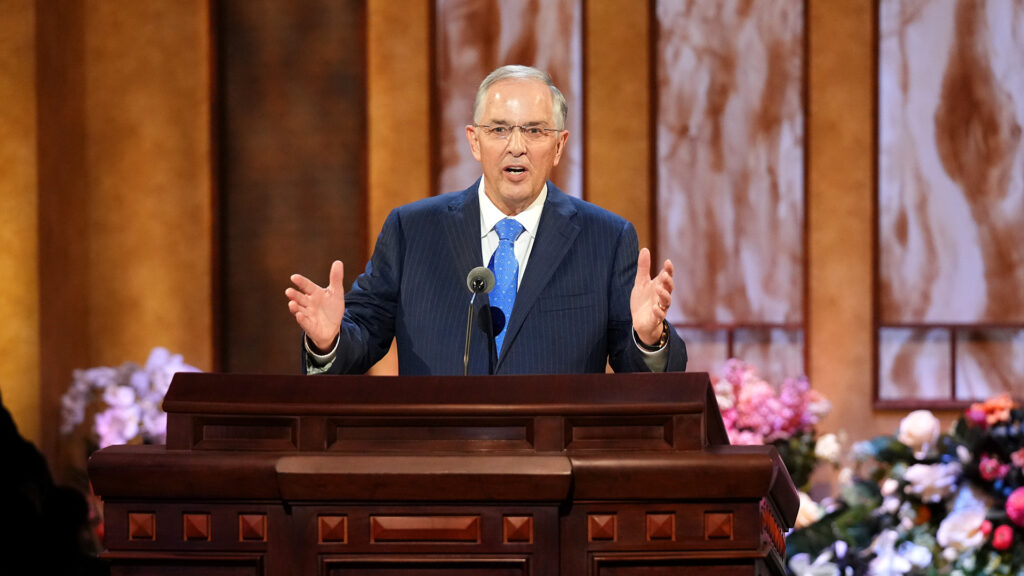 During the April 2021 General Conference, Elder Neil L. Andersen, a member of the Quorum of the Twelve Apostles, called on Latter-day Saints to avoid abortion and encourage adoption. According to the apostle, "abortion is an evil, stark and real, and repugnant, which...
read more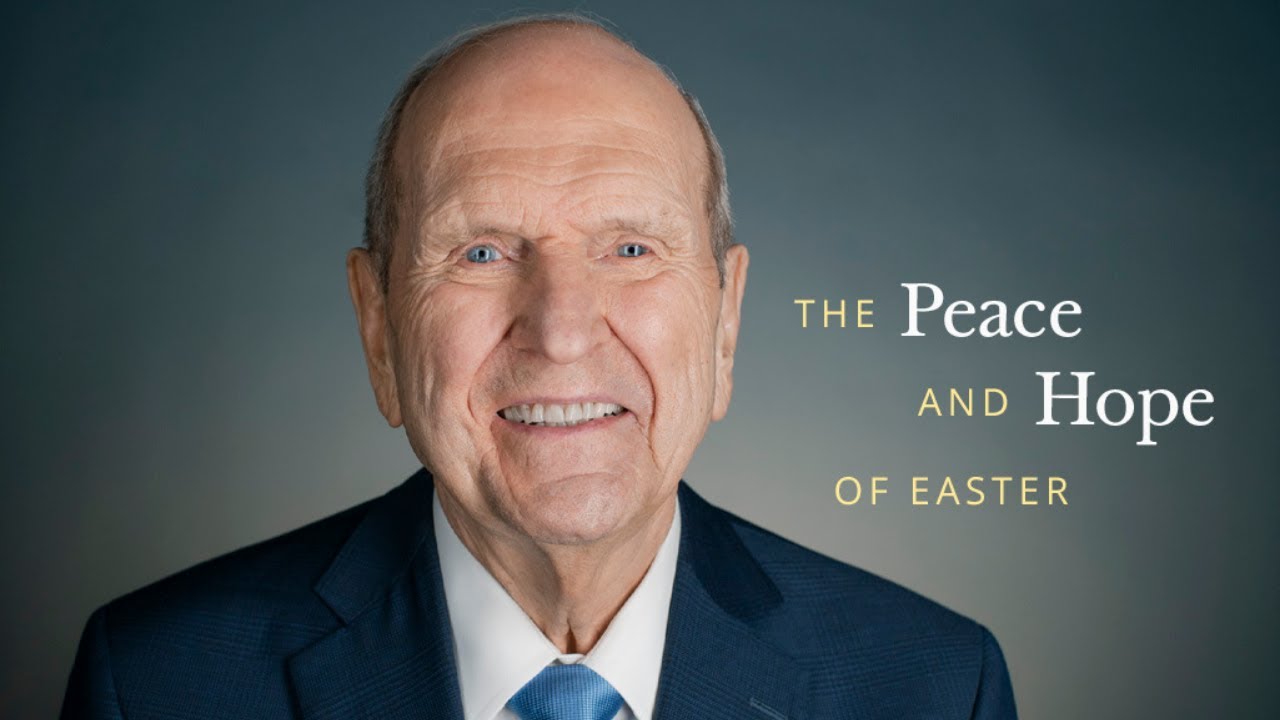 In a video released on Palm Sunday 2021 (March 28), Prophet Russell M. Nelson of The Church of Jesus Christ of Latter-day Saints invites people everywhere to focus on Jesus Christ this Easter. During the week leading up to Easter, the Church president asks the world...
read more
Mormon Answers
Answering Questions of Members, Investigators, and Non – Members of the Church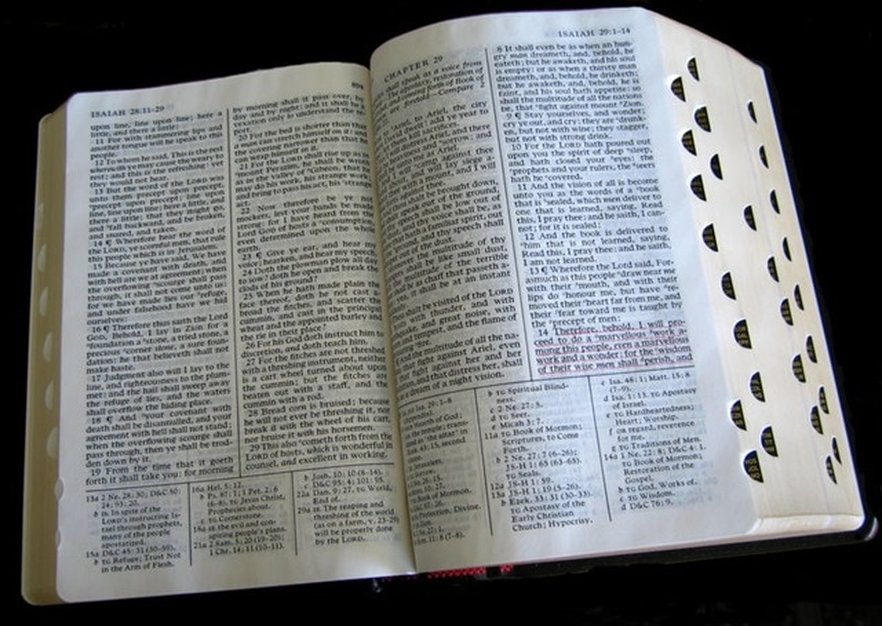 By: Dean West, Moroni Channel ​United States Of America Q: Does the Bible mention about cremation and if so, what scripture in the Bible? Allan, Ohio USA A: Generally, while the Church of Jesus Christ of Latter-day Saints is aware that cultural practices differ...
read more
  Answered By: Dean West, Moroni Channel Los Angeles California, USA Q: Hello.. Is the commandment changed that says the seventh day is the Sabbath??? or where is it written that the Sabbath is the first day of the week in the bible or changed from the seventh day to...
read more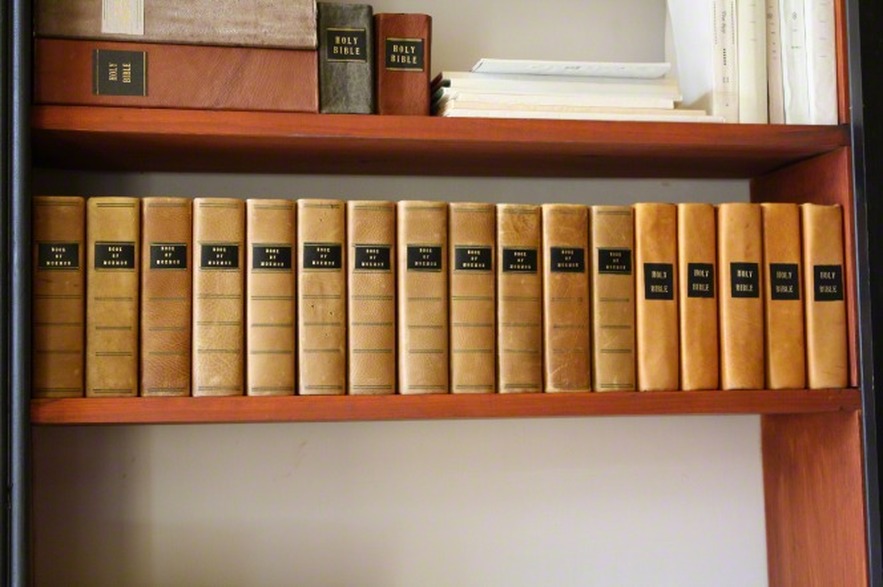 By: Dean West, Response Team United States Of America Question What is the difference between last edition of BOM and this new edition, I want to know, what is the error corrected. Ernest, Lagos Nigeria Answer Besides some changes to study aids, Elder Neil L. Andersen...
read more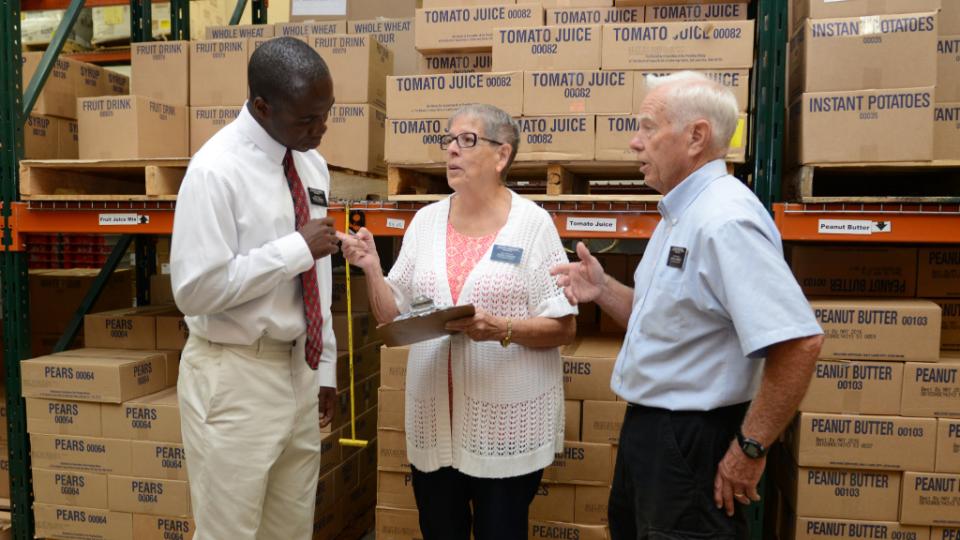 The First Presidency released a letter today expanding the opportunities for senior service missionaries. Senior service mission assignments were previously available only to those who live in the United States and Canada. These missionaries live at home and serve for...
read more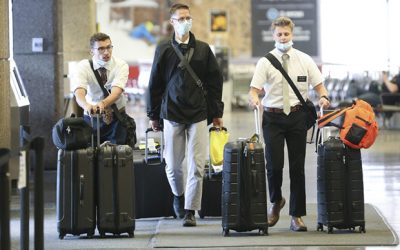 In a statement released by the Church of Jesus Christ of Latter-day Saints, missionaries will not be required to get the COVID-19 vaccine to serve. The Church, however, encourages them to be vaccinated but is not required to. When the Salt Lake Tribune asked Church...
read more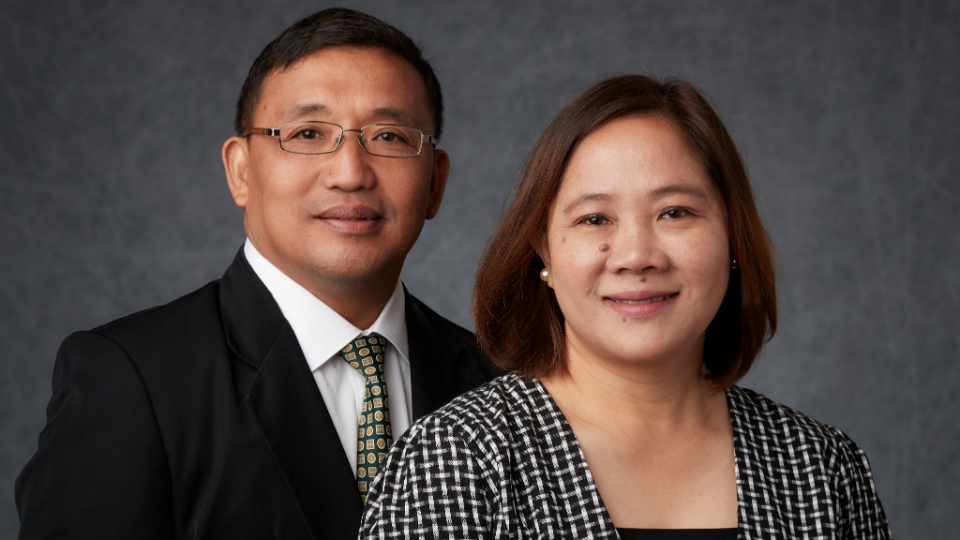 Spokesman Sam Penrod released the following statement on Tuesday, March 9, 2021, about the death of a mission president of The Church of Jesus Christ of Latter-day Saints in the Philippines: We are saddened to announce that President Giovanni Pelin Pangan, serving in...
read more