The annual giving machine tradition of the Church made its debut on November 30 at New York City's Rockefeller Center near its iconic Christmas tree. "
We are delighted to once again partner with The Church of Jesus Christ of Latter-day Saints on their Giving Machines project," said Monsignor Kevin Sullivan, executive director of Catholic Charities of the Archdiocese of New York. "This is an opportunity for Catholic Charities to promote many of our programs and giving opportunities as we embark on the Christmas season."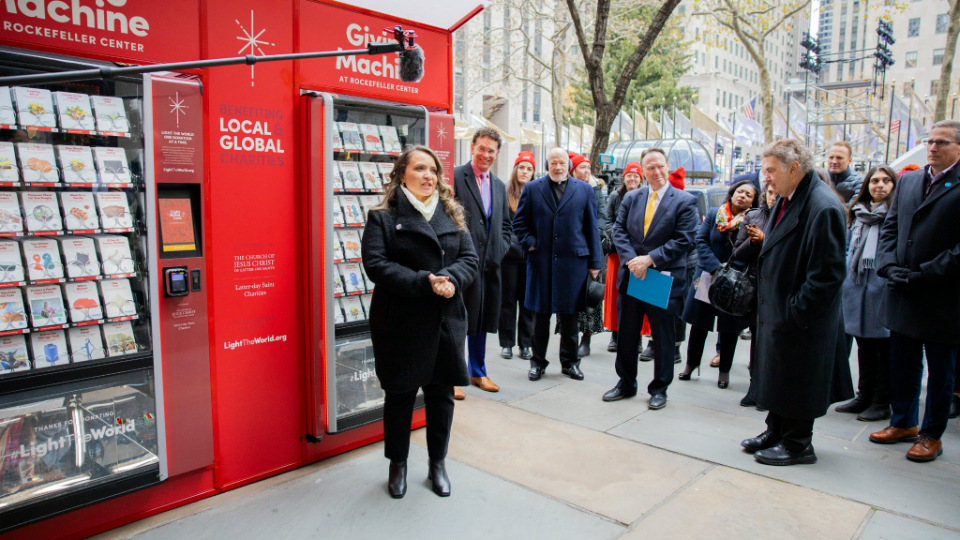 The famous NYC destination is one of 10 locations where people can donate to dozens of giving machines spread across the city. The organizations benefiting from this campaign include the Catholic Charities of the Archdiocese of New York, the Mariano Rivera Foundation, The New York Board of Rabbis, and The Actors Fund.
"The COVID-19 pandemic brought the world to a crawl and created unprecedented challenges, particularly for members of the performing arts and entertainment community," said Brian Stokes Mitchell, chairman of The Actors Fund. "We were one of the first industries to go down because of COVID 20 months ago, and we are among the slowest to return right now."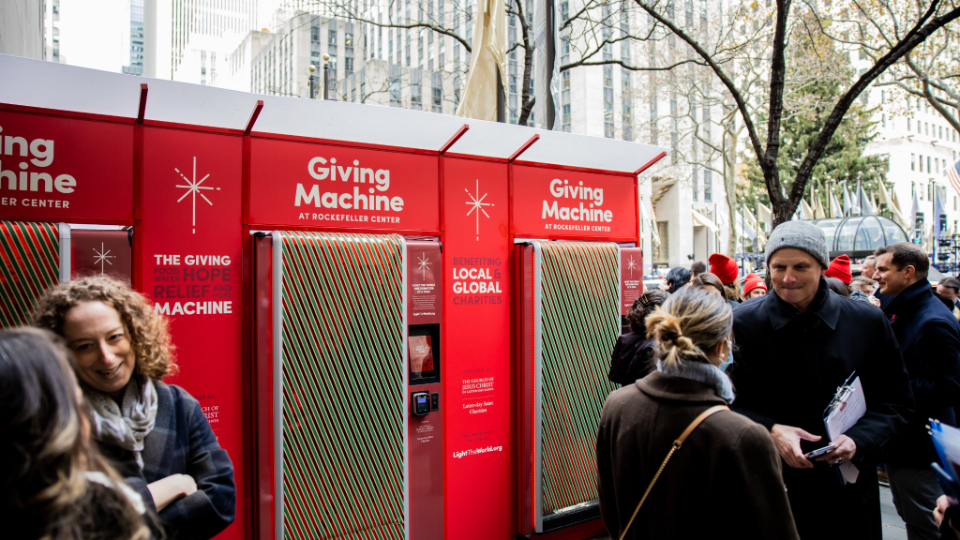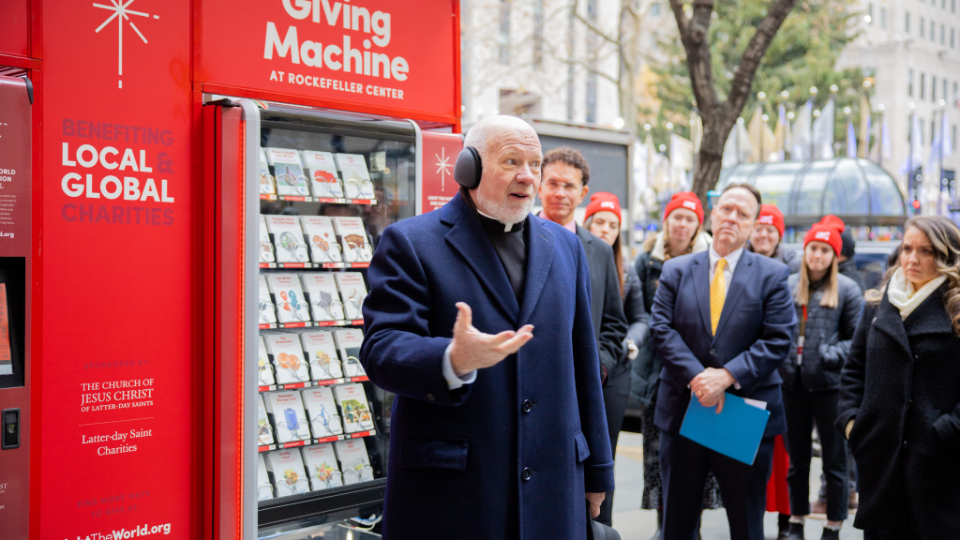 The Broadway actor has performed with the Tabernacle Choir—formerly known as the Mormon Tabernacle Choir. He is the guest soloist for this year's television special, "20 Years of Christmas With The Tabernacle Choir."
This year's Giving Machines initiative theme is "Light the World with Love."
"What we do outside determines how sincere we were inside. So, thank you to the Church for allowing us to be part of that service. And together with our respective lights, let's bring a lot more illumination into a world that needs us," Rabbi Joseph Potasnik said.
"We're just so delighted to be part of this great partnership in a world in which too many want to divide us from each other. We're here to stay together," added Monsignor Sullivan.
100% of the received donations from the giving machines will be donated to charities.
The following two tabs change content below.
Moroni Channel News is the news division of Moroni Channel that features breaking stories and information that matters to you most.
Latest posts by Moroni Channel News (see all)