During the dedicatory service of a new Deseret Industries building in Houston, Texas, on March 24, 2021, Elder Sean Douglas of the Seventy said that Deseret Industries is similar to the Samaritan in the Bible who crosses man-made cultural boundaries to help someone in great need.
How so? Elder Douglas said that many in the western United States know Deseret Industries as a thrift store where they can buy needed goods at affordable prices. While this nonprofit enterprise owned and operated by The Church of Jesus Christ of Latter-day Saints does provide this important service, "there is more than that taking place on the inside of this operation," he added.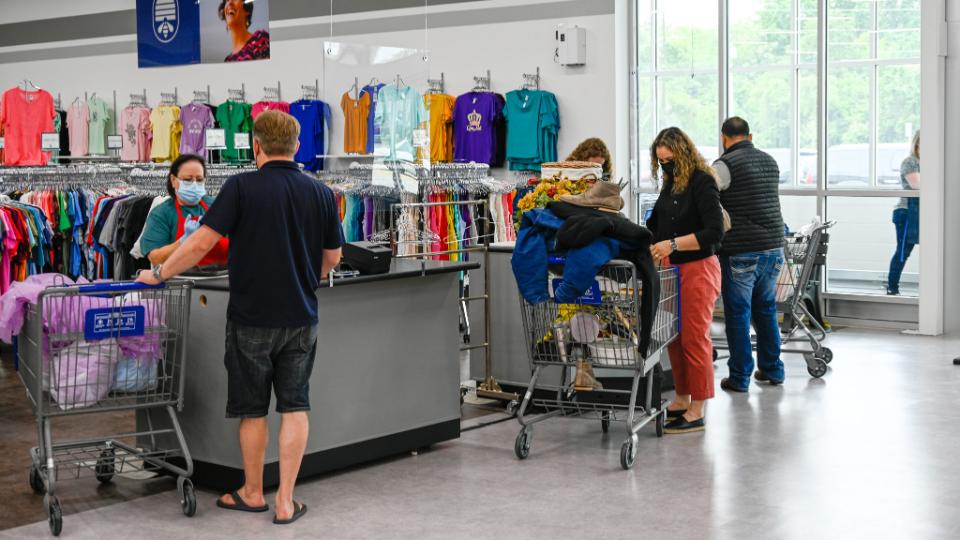 Most importantly, Elder Douglas said, is Deseret Industries' quest to effect lasting change in the life of any person who needs it through job training, skill enhancement, career counseling and assistance with job placement.
"This operation is a gift from God, created to do for others what we individually are not equipped to do for them on our own. It is, in essence, an inn for God's children, and He is the innkeeper," Elder Douglas said, referring to the lodging to which the Samaritan takes the injured man in chapter 10 of Luke in the New Testament. "Just as the inn on the road to Jericho [in ancient Palestine] proved to be more than a tavern to weary travelers, so does this operation offer more to those earnestly seeking essential skills that will enlarge their capacities and increase their hope to become more self-reliant."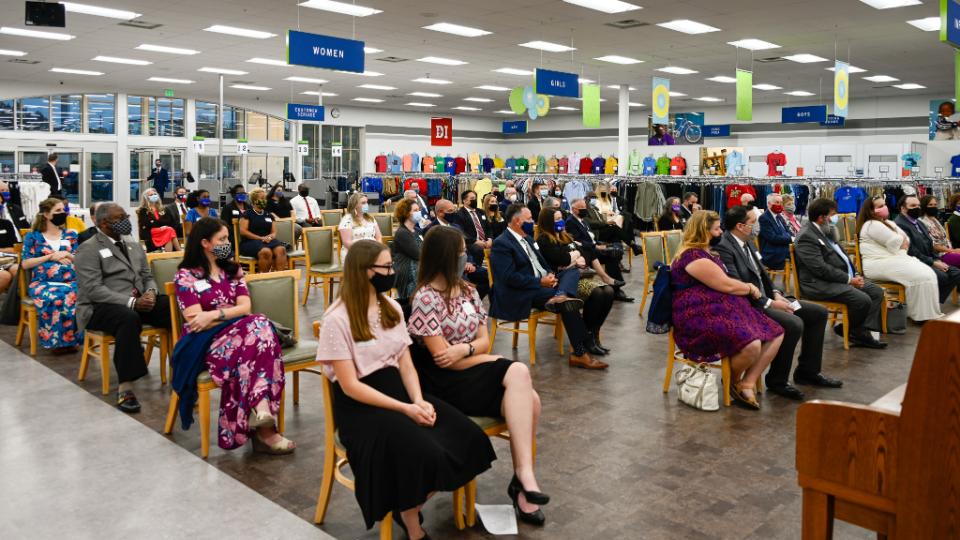 The new 65,000-square-foot store is located at 8625 Cypress Creek Parkway in Houston and opened to the public on April 15, 2021. It is located 15 minutes away from the Church's Houston Texas Temple. This Deseret Industries is one of 45 stores total throughout Utah, Idaho, California, Arizona, Nevada, Washington, Oregon and now Texas. In addition to Deseret Industries, the building also houses the Church's Development Counseling Services and Employment Services.
"This is really a spiritual place, where people's lives are put back together again by working and getting back into the workforce," said Alex Wathen, one of the new store's first customers on Thursday morning. "Lives change here — that's the main thing we've got to keep in mind. This is really a spiritual program. I'm so excited for the first Deseret Industries east of the Rockies. We're so privileged and excited to have it. … This will become a very popular place very quickly."
Press released by Church News
The following two tabs change content below.
Moroni Channel News is the news division of Moroni Channel that features breaking stories and information that matters to you most.
Latest posts by Moroni Channel News (see all)