An apostle of the Lord, Elder Gary E. Stevenson dedicated the Rio de Janeiro Brazil Temple on May 8, 2020. It is the 8th temple of the Church of Jesus Christ in Brazil.
"Brazil now has eight temples and eight more on the way — either under construction or in the planning phase," Elder Stevenson said.
"Why? It's the people here," he said. "Members congregate together, and the Lord blesses those members with a temple."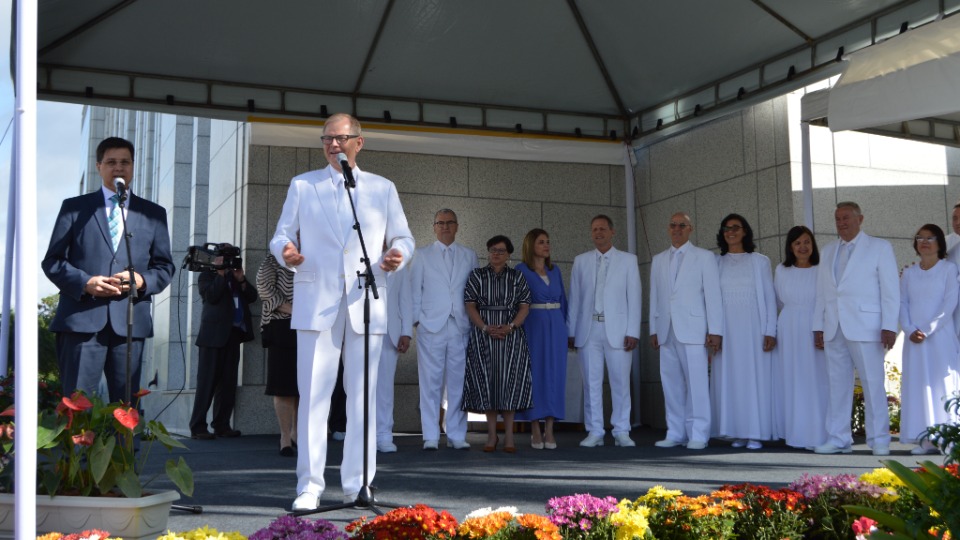 The dedication of the Temple in Rio comes 100 years after the construction began on the iconic Christ the Redeemer statue that is miles away from the sacred edifice.
The temple will serve the nearly 1.5 million saints in this Southern American nation.
The following two tabs change content below.
Moroni Channel News is the news division of Moroni Channel that features breaking stories and information that matters to you most.
Latest posts by Moroni Channel News (see all)