On a one-acre lot at 233 Pasir Panjang Road in Singapore, the Singapore Temple will be constructed. Plans call for a two-story, roughly 18,000-square-foot temple. Next to the temple, a meeting hall with an arrival center will be constructed.
The Singapore Temple was first announced by Church President Russell M. Nelson during the April 2021 general conference. Less than two years prior, during a November 2019 visit to Singapore, President Nelson prayed for the Saints to one day have their own temple.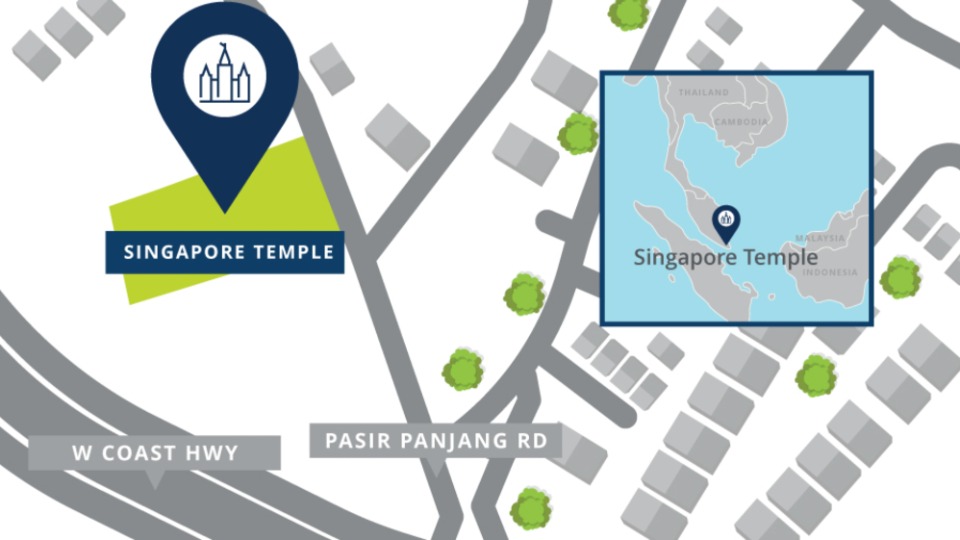 It will be the first temple built in Singapore, a sovereign island nation-state in Southeast Asia. This church will serve members from Singapore and other nations in the region.
Since 1968, the Church has been present in Singapore. Since the beginning, Latter-day Saint communities in Singapore have been comprised of members from a variety of ethnic and national backgrounds. Singapore has attracted this diverse population because it is a hub for commerce, education, and culture in southeast Asia.
The following two tabs change content below.
Moroni Channel News is the news division of Moroni Channel that features breaking stories and information that matters to you most.
Latest posts by Moroni Channel News (see all)