In the same devotional where President M. Russell Ballard referred to students as "modern sons and daughters of Helaman in the great battles of the last days" and invited them to use social media to share the gospel, the Acting President of the Quorum of the Twelve Apostles was also recognized for his service and leadership.
After introducing President Ballard — who has given more than 40 years of full-time Church service — as Ensign College's devotional speaker on November 3, President Bruce C. Kusch announced that the M. Russell Ballard Service and Leadership Scholarship has been established at Ensign College.
The first of these scholarships were awarded this semester, President Kusch said. Full-tuition scholarships were awarded to 21 students who "demonstrate outstanding service and leadership by their actions and their character as capable and trusted disciples of Jesus Christ."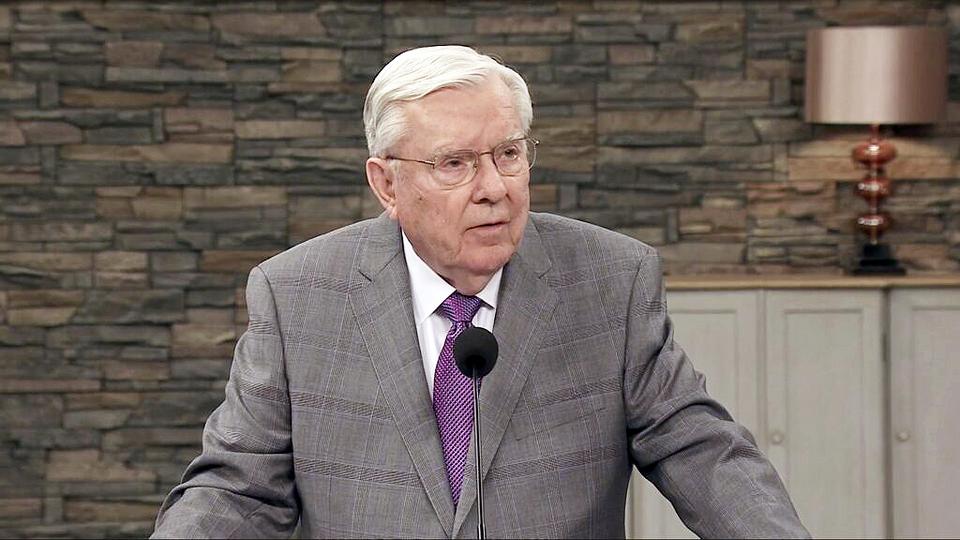 With his remarks reaching students of the college even during a time of pandemic through the blessing of technology, President Ballard took the opportunity to both encourage and warn his young audience about the opportunities and dangers involved in today's technology.
In 2007 and 2008, President Ballard encouraged graduates of BYU–Hawaii and BYU–Idaho to use the advances in technology to engage in worldwide conversations about the Church.
"I thought I was rather up to date when I suggested they share their views on blogs," he recalled during the broadcast on Tuesday.
Since then, he's been introduced to Facebook, Twitter, Pinterest, YouTube, Google+, Instagram, and Snapchat and recently, TikTok.
"Wow! It seems like the world of technology cannot stand still for even a few minutes," he said.