By Jonathan Decker, Moroni Channel
Logan, Utah, USA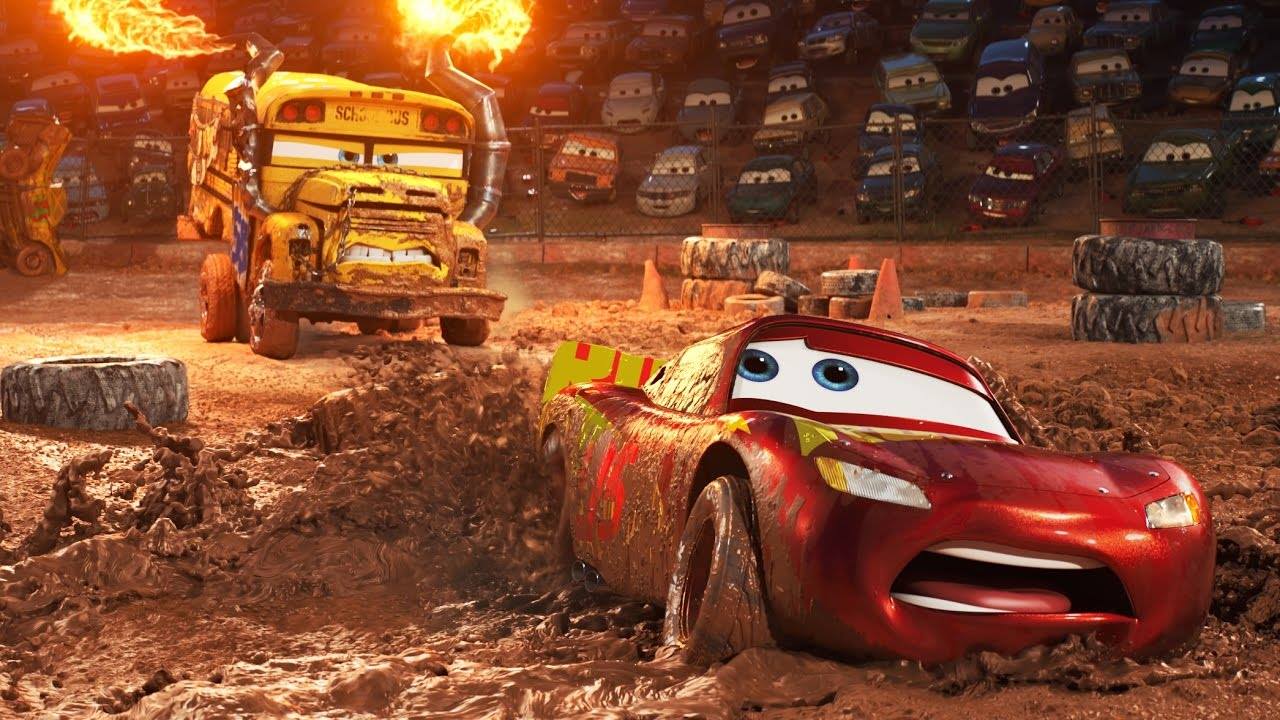 Author's Note: I give a letter grade for artistry; this is not necessarily a moral endorsement of the film. I outline content in as much detail as I can to help families make their own decisions. I include Gospel discussion points in case parents or others want to use cinema as a launching pad to share eternal principles.
WHAT'S CARS 3 ABOUT?
After finding himself outpaced by younger racers, Lightning McQueen stages a comeback.
IS IT ANY GOOD? (GRADE: B)
Rebounding from the abysmal Cars 2, this finale bring the story full circle to the things that made the underrated first film so meaningful: charm, heart, and inspiration. A few laugh-out-loud moments aside, it's not as funny as one expects from a Pixar movie but the animation and characters are rich. Like its over-the-hill protagonist (voiced again by Owen Wilson), Cars 3 takes a little too long to get into gear, but once it does (beginning with a highly entertaining demolition derby) it takes a series ostensibly about selling toys and gives it real emotional heft.
IS IT OKAY FOR YOUR KIDS?
Cars 3 is rated G. There is a fairly intense car wreck on the speedway, a comical demolition derby that seems like a wrestling match, and two very mild innuendos ("He didn't like fast women" about a speedy female racecar and "life's a beach" while driving on the beach).
ANY WORTHWHILE MESSAGES?
"Those who do not see their weakness do not progress." (Elder Henry B. Eyring, "My Peace I Leave with You," April 2017 General Conference). The younger generation need mentors to teach them by word and example so that they can meet their potential (see "Teach me to Walk in the Light" and "I am a Child of God"). 
Looking for more Disney cars-driven fun? Check out
The Gnome Mobile
(1967) about a family on a road trip that stumbles upon a colony of gnomes! Rent or buy it
here
.
​For more of Jonathan's movie reviews, along with his relationship tips as a licensed marriage and family therapist, please visit www.yourfamilyexpert.com. For can't-miss movies that adhere to Mormon standards, check out his book 250 Great Movies for Latter-day Families. You can see Jonathan at this year's BYU's Education Week, where he'll be presenting on "Stepfamilies and Adoption in the Gospel" August 22-25. 
The following two tabs change content below.
Latest posts by Jonathan Decker, Moroni Channel (see all)