Several famous actors, musicians, and politicians are Latter-day Saints. Some of these famous people were raised in Latter-day Saint households, while others joined the Church of Jesus Christ of Latter-day Saints later in life. There are hundreds of famous Latter-day Saints in Hollywood, Youtube, and other public appearances​ that are not included in the list such as Paul Walker and the Osmonds. But here are 8 popular members of the Church in no particular order that excels in the industry of Hollywood, YouTube, and other television and movie appearances.
​Katherine Heigl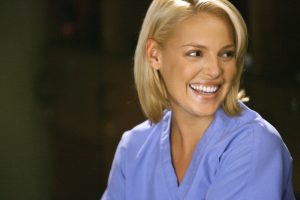 Katherine Heigl was cast in what would become her most high-profile role to date, as medical intern Dr. Isobel "Izzie" Stevens on Grey's Anatomy, an ABC medical drama. From the time she was seven years old, Katherine Heigl was raised in the Church of Jesus Christ of Latter-day Saints. She isn't as active in the church as she used to be, but she still falls back on Mormon values in her personal life. "I … didn't want to live together before we were married. I still have enough Mormon in me–not a lot, but enough–that I wanted to keep that a little bit scared," she said of living with her husband, Josh Kelley, in a 2008 interview with Vanity Fair.
Lucky Blue Smith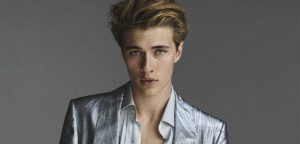 Lucky Blue Smith is an American Latter-day Saint model, a drummer in a rock band, and an aspiring actor. He was scouted at the age of 10 and signed to an international modeling agency by the age of 12. He is known for his signature platinum blond bleached hair.​
David Archuleta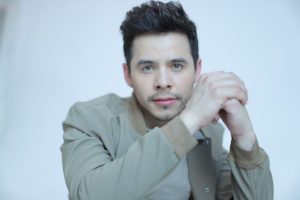 David James Archuleta is an American singer-songwriter and actor. At ten years old, he won the children's division of the Utah Talent Competition leading to other television singing appearances. ​David Archuleta became a star when he was just 16. In 2008 more than 30 million television viewers fell in love with his angelic voice and their 44 million votes made him runner-up in Season 7 of "American Idol."
Soon after, the young Utahan signed with Jive Records and his first single "Crush," debuted at No. 2 on the Billboard Hot 100 chart the week of its release. According to Nielsen SoundScan, the track sold 166,000 downloads that first week in the U.S. and subsequently more than 1.92 million digital copies. Three months later, David's self-titled album, "David Archuleta," went gold, selling more than 750,000 copies in the U.S., and more than 900,000 worldwide. "It was so neat to see how positive fans were about 'Crush,'" David said of the enthusiastic reception for his chart debut. He is a returned Missionary
​Read more on his website: http://davidarchuleta.com/home/bio/
Lindsey Stirling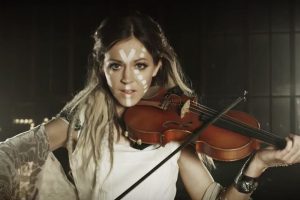 Lindsey Stirling is an American violinist, dancer, performance artist, singer, and composer. She presents choreographed violin performances, both live and in music videos found on her YouTube channel, Lindsey Stirling, which she introduced in 2007. She is a returned missionary and also a member of the Moroni Channel (Group). She has over a billion views on her YouTube Channel and a million subscribers.
Check her YouTube Channel here: ​https://www.youtube.com/user/lindseystomp/featured
Lexi Walker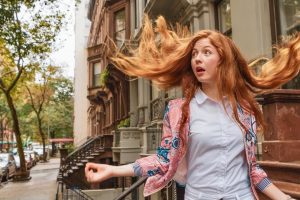 Lexi Walker has been called 'America's Sweetheart' and a 'Vocal Sensation'. Whatever you call her, she is sure to capture your heart with her delightful personality and magical voice.As the newest SONY recording artist, her explosive young career has included performances with Kristen Chenoweth, The Piano Guys, Lindsey Stirling, and David Archuleta. She has opened shows for international tenor sensation Alfie Boe, country megastar Clint Black, and Tony-award winning vocalist Idina Menzel. She's had viral videos of her rendition of the national anthem and cover of the hit song, Let It Go. Her extraordinary talent has been shared at the Beijing International Film Festival, Carnegie Hall, the Kennedy Center, and Radio City Music Hall.Based in Cottonwood Heights, Utah, Lexi has toured Japan, China, and the East Coast and looks forward to bringing her music to new audiences both close to home and around the world.
Read More on her website: http://lexiwalker.net/about
Jairus Aquino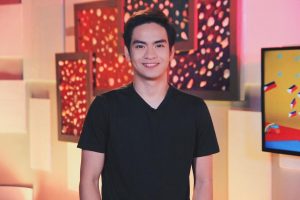 Jairus Aquino is a Filipino actor best known for his roles in Super Inggo, Kung Fu Kids, and Luv U.​
He appeared in several television advertisements before his first television appearance as an actor in ABS-CBN's television series super Inggo. The series became popular, earning him the household name "Pareng Jomar", also known as "Pambansang Bestfriend ng Pilipinas" (National Bestfriend of the Philippines). Since then, he is seen in ABS-CBN's television shows and films, as part of Star Magic.
​
At present, Aquino is portraying Drake Lagdameo in the ABS-CBN teen-oriented show, Luv U, since 2013.
​Alex Boye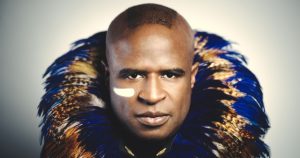 Alex Boye is a British Born American Singer. Alex is gratified by the response to his Africanized versions of pop songs and the commercial opportunities they are opening for his career. "I think above all, people respond to an artist's honesty and integrity, and I feel like I am being true to myself in a way I have never been," he says. "Thinking about other artists, when you have Aretha sing a song, or when Whitney sang to a full stadium, or when Dylan sings 'Blowing In The Wind,' those are spiritual moments too. He is returned Missionary of the church and also a member of Moroni Channel (Group).
The Tabernacle Choir at Temple Square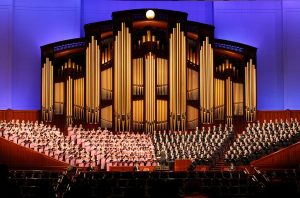 The Tabernacle Choir, sometimes colloquially referred to as MoTab or Tab Choir, is a Grammy- and Emmy Award-winning, 360-member, all-volunteer choir. ​The choir was dubbed as America's Choir by the former President of the United States President Reagan after they performed for the President in 1981. The President told the audience:
"At my first inauguration as president of the United States, I wanted very much to reignite the fires of liberty and re-inspire the American spirit. And no one sings the anthems of America quite like the Mormon Tabernacle Choir." Reagan continued, "The Choir's singing was a highlight of our inauguration, as we knew it would be. I'm sure I speak for all Americans when I say thank you for saying so well what all of us feel about this land of the free and home of the brave. There is no more inspirational moment for any American—and that includes Ronald Reagan—than to hear the Mormon Tabernacle Choir sing 'Glory, glory, hallelujah, His truth is marching on." ​
The Choir also won several prestigious awards including Grammy Awards, Emmy Awards, Freedom foundation The George Washington Award, The Mother Theresa Award, etc. And also the choir's weekly radio and television program has been on the air longer than any other show in the history of broadcasting.
The following two tabs change content below.
The Republic Of The Philippines
Latest posts by Compiled by: Romrik Joshua Flores, Moroni Channel (see all)