The 190th General Conference of The Church of Jesus Christ of Latter-day Saints will be held on Saturday, October 3 and Sunday, October 4, around the world. Like last April general conference, this important event for Church members will be virtualized and broadcast on broadcast television.
These are the channels where the general conference will be broadcast in the countries of the Central America Area: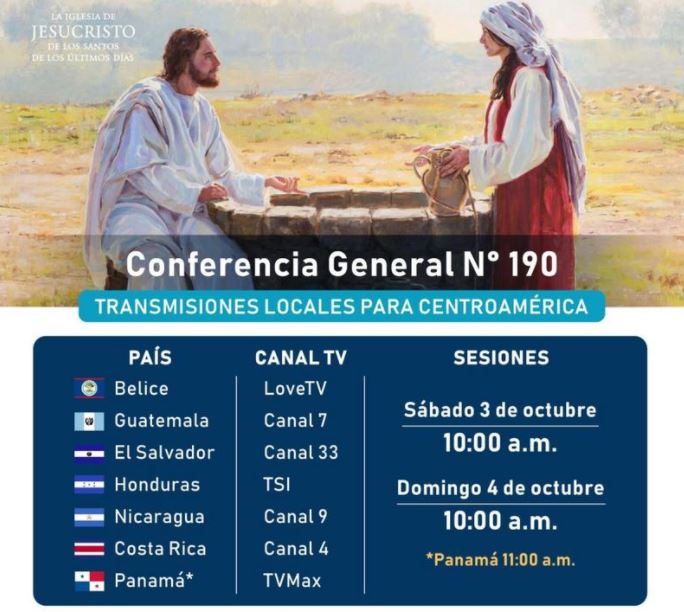 Recently on social media, the President of the Church, Russell M. Nelson , invited everyone to prepare to "hear the words of the Lord (to) speak " through the Quorum of the Twelve Apostles and other church leaders during this conference. His speeches, as well as the music of the Tabernacle Choir and Temple Square Orchestra (taken from pre-pandemic performances), are messages about the gospel of Jesus Christ addressed to the entire world.
This is great news for the members of the Church and all those interested in participating in this special occasion, so from now on, everyone is welcome!
The following two tabs change content below.
Moroni Channel News is the news division of Moroni Channel that features breaking stories and information that matters to you most.
Latest posts by Moroni Channel News (see all)