The Church of Jesus Christ of latter-day Saints are among the signees from 40 religious and educational organization calling for legislation in Florida to protect the members of the LGBTQ+ from discrimination.
The letter, published Sunday in the Miami Herald and on Sept. 1 by the Tampa Bay Times under the headline "A call for peace," asks Floridians to support non-discrimination legislation to protect "all people from discrimination in employment, housing and public accommodations, while also protecting important religious rights."
"No one should be denied these protections based on their sexual orientation or gender identity, and likewise religious persons and institutions should be protected in practicing their faith," the letter writers said.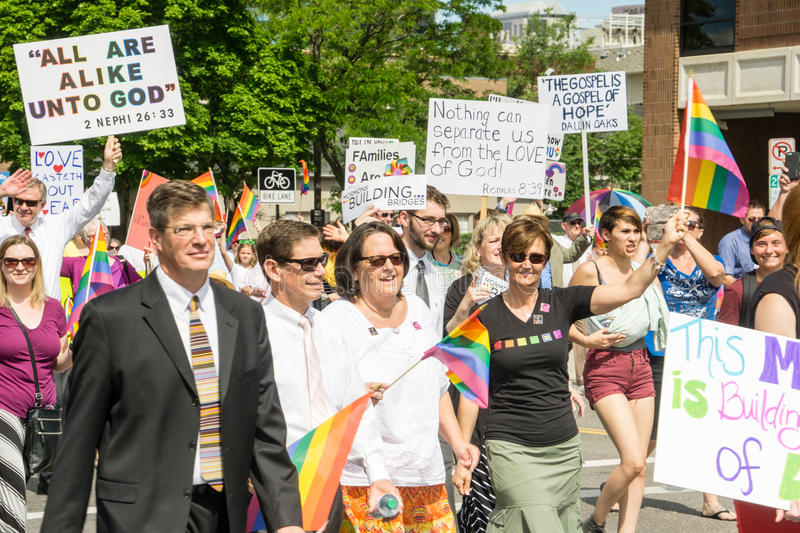 The letter comes five months after the Parental Rights in Education was pass into law. It restricts school instruction about gender entity and sexual orientation throughout the state.
"LGBTQ rights and religious rights do not have to be in conflict," the letter's signees wrote. "…Now is the time to set aside political motives, malice and misrepresentations and commit to respectful dialogue and good-faith engagement."
"As citizens and leaders in the state of Florida, we are extremely concerned that the ongoing conflicts between religious rights and LGBTQ rights are poisoning our civil discourse, eroding the free exercise of religion and preventing diverse people of good will from living together in peace and mutual respect," they said.
The letter was signed by two area seventies of the Church,  Elders Victor P. Patrick and Daniel P. Amato.
The following two tabs change content below.
Moroni Channel News is the news division of Moroni Channel that features breaking stories and information that matters to you most.
Latest posts by Moroni Channel News (see all)