The Church of Jesus Christ of Latter-day Saints has announced the location and rendering of the Helena Montana Temple.
The temple, which was announced less than three weeks ago on April 4, 2021, by Church President Russell M. Nelson, will be built on a 4.8-acre site located at 1260 Otter Road.
Plans call for a single-story temple of approximately 10,000 square feet with a center spire. The temple will share the site with a new meetinghouse. Detailed design plans for the temple are still being developed.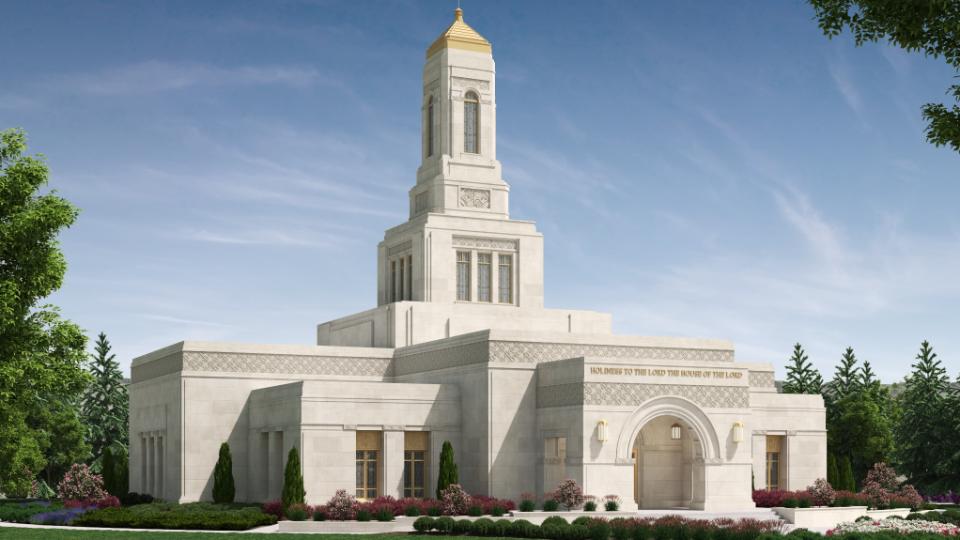 Project leaders will work with city officials and file public documents soon on preliminary plans for the temple and meetinghouse. A groundbreaking date has not been set.
This will be the Treasure State's second temple. The Billings Montana Temple was dedicated on November 20, 1999. There are more than 50,000 Latter-day Saints in Montana with approximately 125 congregations.
The following two tabs change content below.
Moroni Channel News is the news division of Moroni Channel that features breaking stories and information that matters to you most.
Latest posts by Moroni Channel News (see all)