Acclaimed Broadway singer and Disney legend Lea Salonga performed with the Tabernacle Choir at Temple Square for one of three nights of joyous celebration and festive of the Christmas season. Like any of her performances both in Disney movies and on broadway, her exceptional voice soared through the Conference center, leaving tens of thousands in awe of her harmonious voice.
It was a night of songs and stories—recounting her journey of finding hope in the Philippines to do what was needed to help children as World War II was building in Europe and to that of a family with a baby.
She shared that after seeing such large gatherings at the 21,000-seating capacity of among the world's largest theatres, she was elated that it was all back after the pandemic.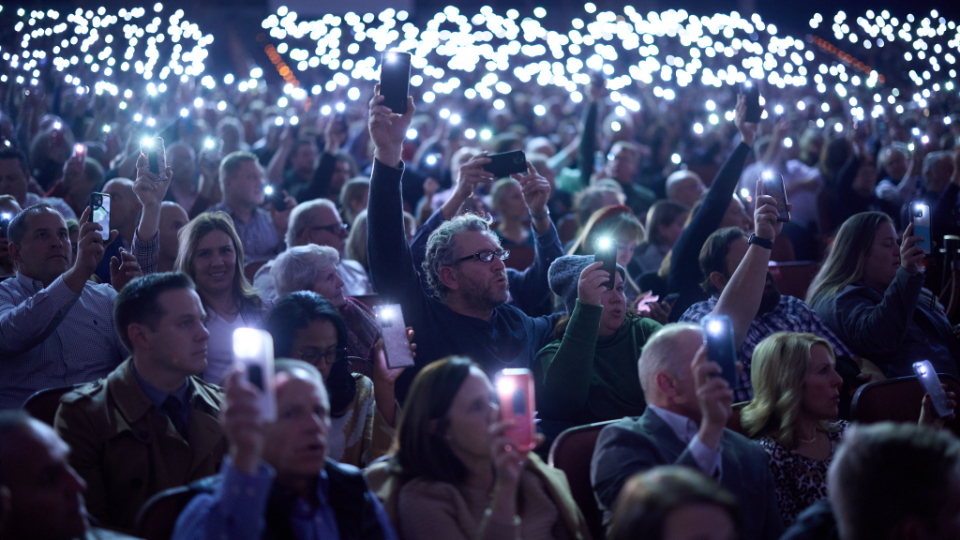 "It had been a while since we were able to gather that many people in one space to be able to be in communion with live music — because, over the pandemic, that just wasn't possible," she said.
Stories of Lea
From performing as Éponine in Les Misérables to being two Disney princesses, Lea never failed to amaze her audience with her distinct and powerful voice. She sang "The Most Wonderful Time of the Year and Mack Wilberg's arrangement of "Payapang Daigdig," which translates to "Peaceful World." 
"In my home country, in the Philippines, Christmas begins in September," she said before singing "Payapang Daigdid." After Pearl Harbor was attacked during World War II, so was Manilla in the Philippines. It was three years later, in 1946 when Felipe Padilla de Leon climbed some the ruins and was inspired by what he saw to write "Payapang Daigdid."
"It has brought hope and peace to the Filipino people ever since," Salonga said, wishing those in the audience hope and peace this Christmas.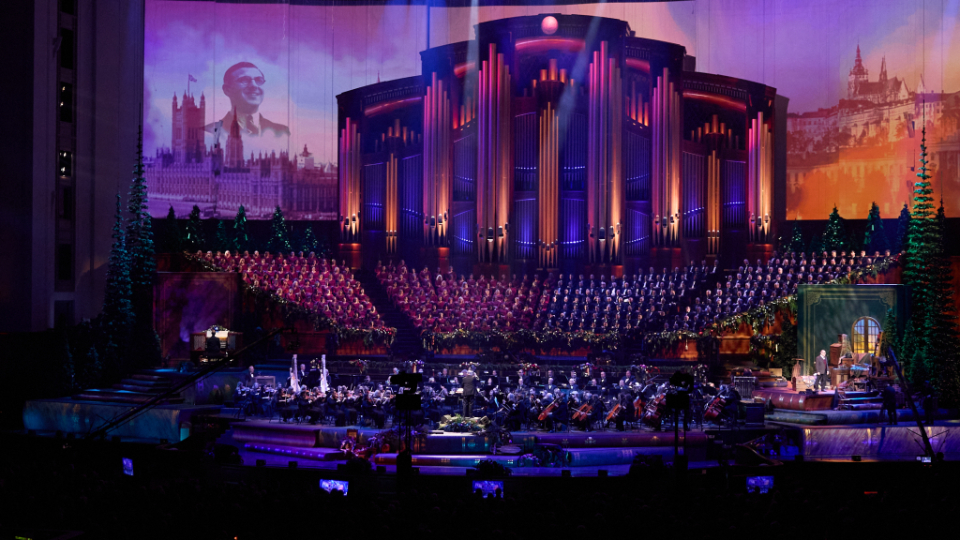 She then joined the choir to sing "Christmas Together." "I'll be Home for Christmas," and "O Holy Night." 
Before singing "The Story Goes on," she noted how the Nativity story means something special to women. 
"Mary is not just another character in the Bible. She's a first-time mother with a unique role and responsibility," Salonga said.
"Christmas for us includes thinking about new life coming into the world and nurturing the next generation. It's a story we all share as women, a story that goes on." 
Lea Salong was given the honorary title of a Legend for performing two Disney princesses: Fa Mulan and Princess Jasmine. 
Tabernacle Choir Christmas Tradition 
The Tabernacle Choir at Temple Square, formerly known as the "Mormon Tabernacle Choir," performs with a special guest every year to celebrate Christmas. 
Aside from Lea Salonga, Sir David Suchet, an acclaimed English actor, joined this year's celebration.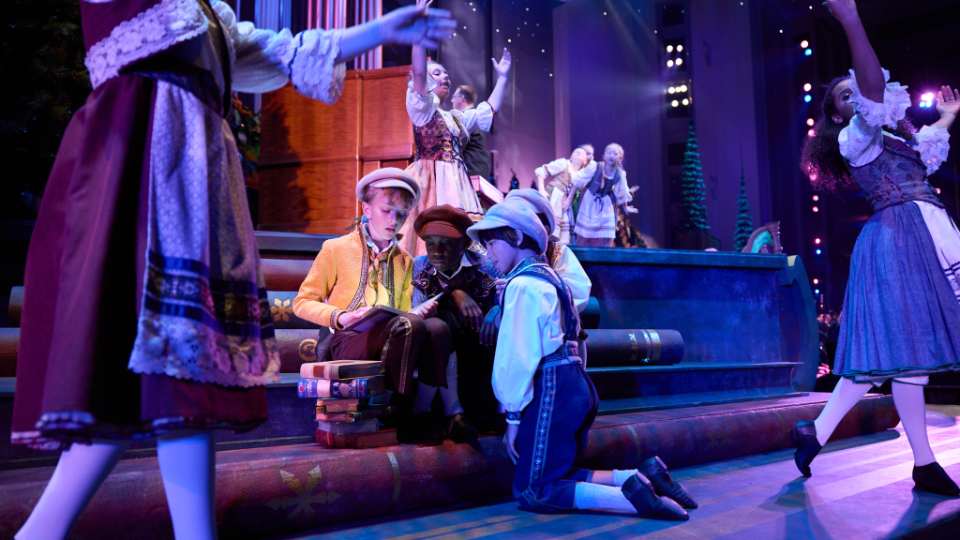 The Conference Center seats 21,000 people, but tickets to the performance are limited due to the ongoing construction in Temple Square. 
"It's quite overwhelming. … It's a lot of seats and it's not just one level but a few," Salonga told reporters.
The following two tabs change content below.
Moroni Channel News is the news division of Moroni Channel that features breaking stories and information that matters to you most.
Latest posts by Moroni Channel News (see all)