On Friday, September 9th, and Saturday, September 10th, 2022, the leadership of The Church of Jesus Christ of Latter-day Saints in western Canada held a most successful regional Indigenous Gathering of Tribes in Calgary, Alberta.
The event began at 4:30 p.m. on Friday at the Royal Oak meetinghouse, located next to the Calgary Temple. About 200 people attended, coming from as far north as Slave Lake, as far south as southern Arizona, and as far west as British Columbia, New Zealand, and Polynesia.
Friends reconnected with old friends and made new friends over the Friday evening feast. A spiritual highlight of the evening was the Temple Walk, during which participants circled to walk around the outside of the temple together, with traditional prayer songs sung in each of the four directions.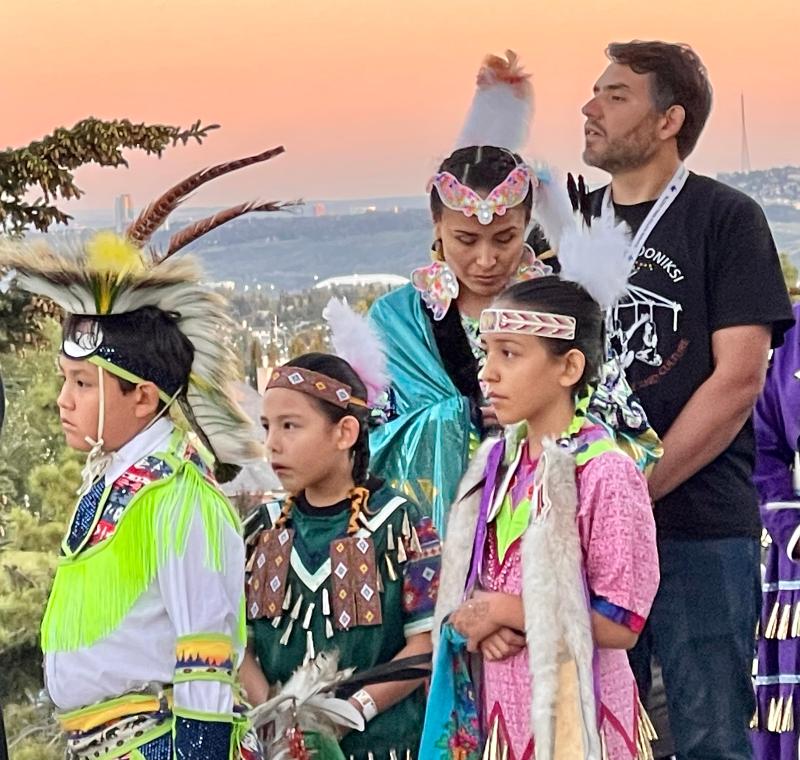 Afterward, the cultural hall was set up for the colorful Indigenous dancers, singers, and drummers. Male missionaries of the Church from New Zealand and Polynesia presented a floor show of the Maori haka as they departed for the night, then the dancing continued until the late hours of the evening.
Presenters at Saturday's workshops held in the Heritage Chapel in Calgary dealt with issues including "finding balance and wellness," "dealing with life's challenges," the First Presidency's "Proclamation on the Family," and "developing our relationship with Jesus Christ and the scriptures, including the Book of Mormon."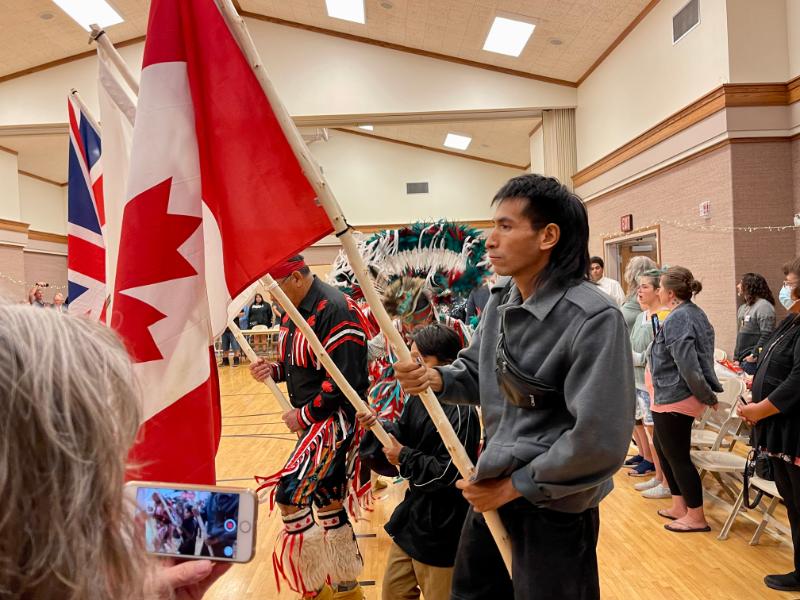 Those in attendance generally agreed they felt connectedness, unity, and satisfaction in gathering to roll the Lord's kingdom forward among the Indigenous peoples in the Americas.
A similar gathering is planned for 2023, when Indigenous members of the Church and others will gather to celebrate the 100th anniversary of the Cardston Temple at Cardston, Alberta.
The following two tabs change content below.
Moroni Channel News is the news division of Moroni Channel that features breaking stories and information that matters to you most.
Latest posts by Moroni Channel News (see all)