The President of the largest women's organization in the world, President Bingham, said Monday, March 8, 2021, that education is key for the success of women and girls worldwide.
Sister Jean B. Bingham, the Church's Relief Society general president, was the keynote speaker at the fifth annual International Women-in-Diplomacy Day symposium. The event originated from Los Angeles and was held virtually this year because of the pandemic. The event was sponsored by the honorary consul of the Republic of Senegal.
"As one woman to another, I rejoice in our shared vision of helping to improve the lives of women no matter where we live," Sister Bingham told the international business leaders and diplomats who attended the event.
Sister Bingham is the general president of the Church's Relief Society organization, which represents more than 7.5 million Latter-day Saint women in 220 countries.
Sister Reyna I. Aburto, second counselor in the Relief Society general presidency, was the symposium's keynote speaker last year.
The Relief Society general president shared a video commemorating International Women's Day during her address, which she also shared on social media.
Referring to the pandemic's impact on women worldwide in the familial, personal and professional aspects of their lives, Sister Bingham continued her remarks by sharing her admiration for women in the face of adversity.
"My head is bowed to you for all you are accomplishing in these difficult challenges," said Sister Bingham.
In her speech, Sister Bingham shared that although her faith in the gospel of Jesus Christ leads her to believe that "every single woman and girl on this earth is a beloved daughter of God" and gives her "hope that circumstances that oppress so many can be overcome," she "is not naïve" and she recognizes that "one of the greatest impediments [to their] success and happiness is lack of education."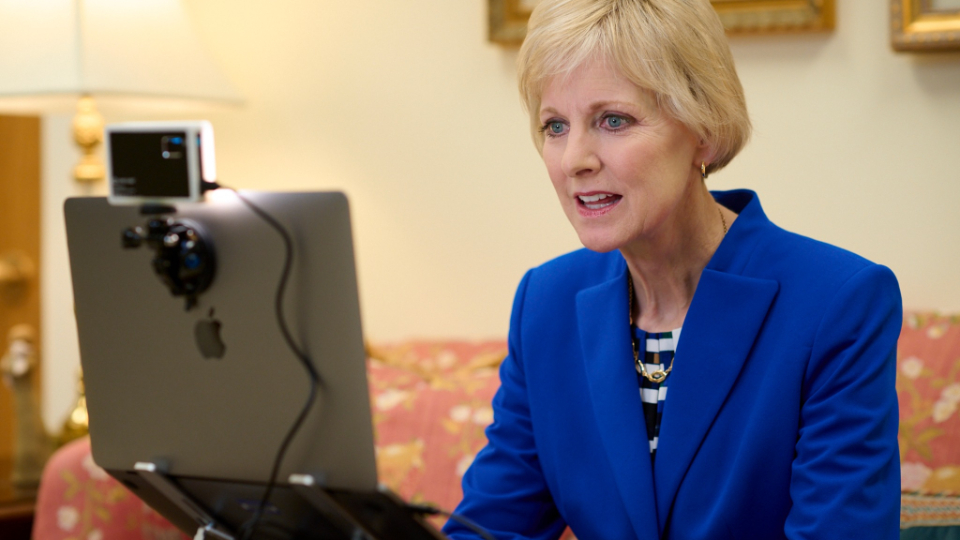 The assembly, hosted in Los Angeles with panelists and participants tuning in from coast to coast, shared messages that focused on celebrating women's resilience and discussions on how to empower women and girls through entrepreneurship and economic development.
Sister Bingham said that "education lifts a person's vision, broadens their horizons and strengthens their ability to be self-reliant." She referenced a study by Citi Global Perspectives & Solutions in cooperation with Plan International that illustrates how educating women can provide their families and communities with long-lasting economic security.
"I know the power in a community that resolves to protect and then empower its most vulnerable and also most valuable resource—the next generation," she said.
Read more at Church Newsroom
The following two tabs change content below.
Moroni Channel News is the news division of Moroni Channel that features breaking stories and information that matters to you most.
Latest posts by Moroni Channel News (see all)