Chris Evans, known for portraying Captain America, surprised fans worldwide by sharing in his Instagram story a photo of an icon related to the Church of Jesus Christ of Latter-day Saints.
The image in the story, shared on Wednesday, November 9, shows a statue of the angel Moroni which is often seen on top of Latter-day Saint temples.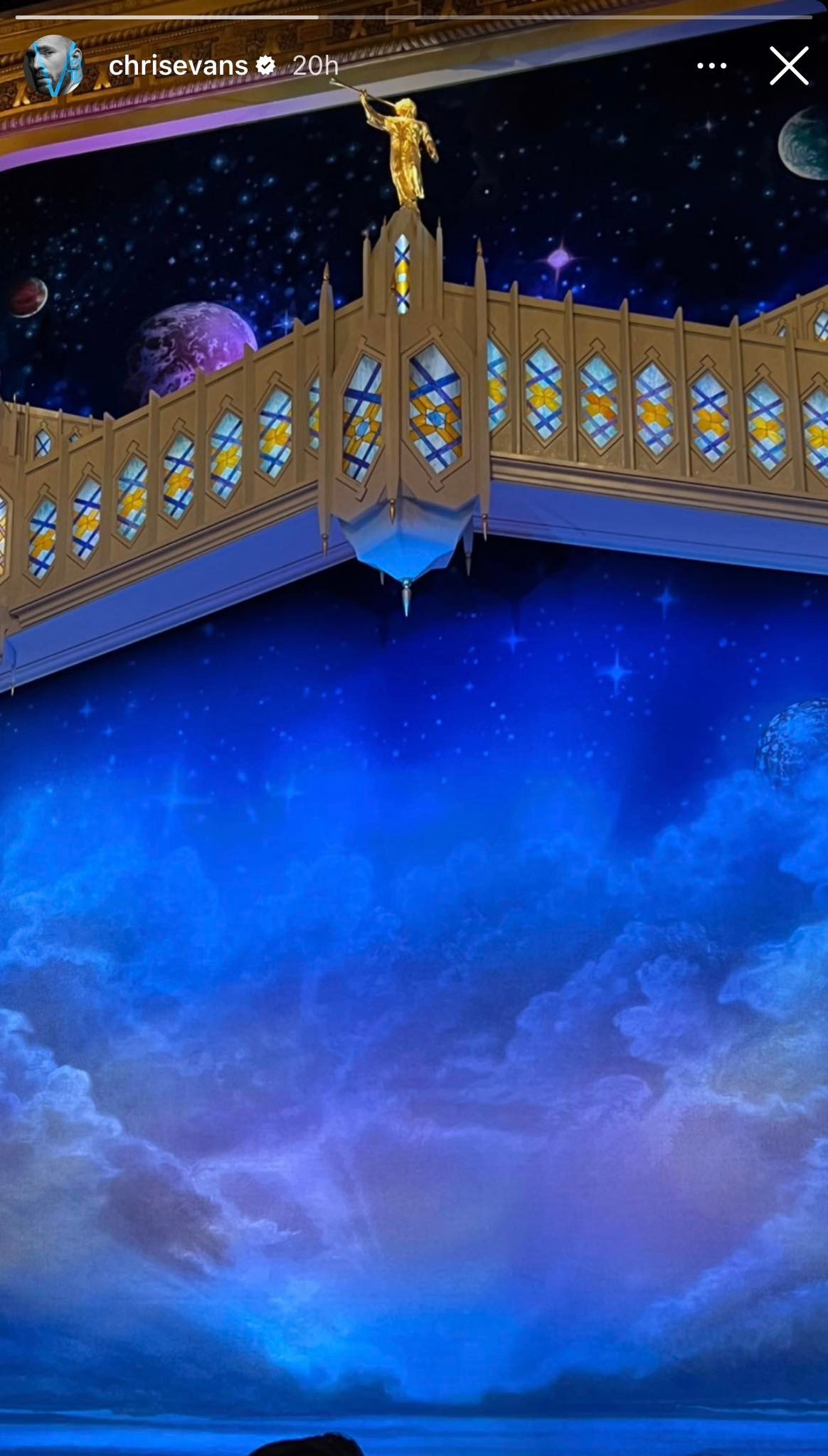 The photo is not from an actual temple of the Church but from a musical. Church members worldwide were delighted when the actor shared this photo for feeling identified not with the musical, but with the blessings of the temple it represents.
What is the Book of Mormon?
The Book of Mormon is another testament of Jesus Christ—supporting the Bible in testifying that Jesus is the Christ and we are God's children. The Book of Mormon takes place in the ancient Americas and, like the Bible, was written by Jesus's followers. It teaches His gospel and testifies of Him. As you live the teachings found in the Book of Mormon, you can find peace and truth.
What is a temple?
Temples are the house of the Lord. They are sacred edifices where individuals can go to make promises to God, feel His Spirit, and pray to Him.
The following two tabs change content below.
Moroni Channel News is the news division of Moroni Channel that features breaking stories and information that matters to you most.
Latest posts by Moroni Channel News (see all)