Elder Jeffrey R. Holland of the Quorum of the Twelve Apostles continued his ministry in Europe, stopping by the Ukrainian refugees in Hannover, Germany on Sunday.
"I'm moved to tears by their faith and by the goodness of these German Saints who've taken [refugees] into their homes and clothed them and fed them and given them a new opportunity," the Apostle said as he and his wife, Patricia, met with a small group of Latter-day Saint refugees.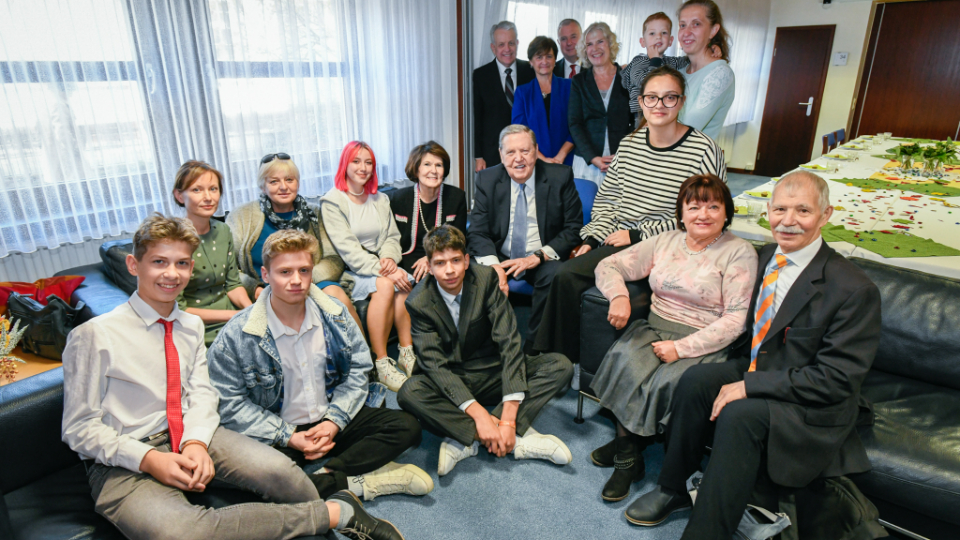 The United Nations reported that more than 14 million people had been displaced in Ukraine due to the ongoing war between Russia and Ukraine. Nearly 8 million of those flee the country.
The Church of Jesus Christ of Latter-day Saints has been quick to respond to the ongoing humanitarian crisis. It has helped more than 1.6 million refugees through more than 100 projects in 32 countries.
The following two tabs change content below.
Moroni Channel News is the news division of Moroni Channel that features breaking stories and information that matters to you most.
Latest posts by Moroni Channel News (see all)