The First Presidency of The Church of Jesus Christ of Latter-day Saints has released the dates of the open house for the Tokyo Japan Temple.
The public is invited to tour the renovated temple from Friday, June 3, 2022, through Saturday, June 18, 2022, except for June 5 and 12, 2022.
Also announced are the dates for the temple's youth devotional and rededication.
Latter-day Saint youth will gather in a nearby Church meetinghouse for a devotional the evening prior to the dedication, on Saturday, July 2, 2022.
The Tokyo Japan Temple will be rededicated on Sunday, July 3, 2022, in three sessions, at 9:00 a.m., 12:00 p.m. and 3:00 p.m.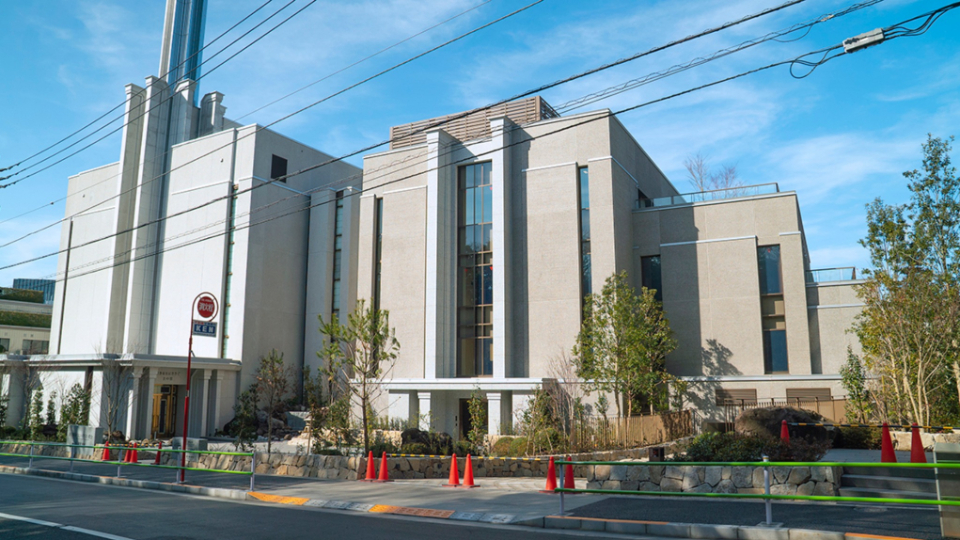 President Henry B. Eyring of the First Presidency will preside at the rededication. The rededicatory sessions and youth devotional will be broadcast to all units in the Tokyo Japan Temple district. Additional details regarding the temple dedication will be announced at a future date.
Japan is home to more than 130,000 members of The Church of Jesus Christ of Latter-day Saints in approximately 260 congregations.
Latter-day Saints consider temples to be the "house of the Lord" and the most sacred places of worship on earth. Temples differ from the Church's meetinghouses (chapels). All are welcome to attend Sunday worship services and other weekday activities at local meetinghouses. The primary purpose of temples is for faithful members of the Church of Jesus Christ to participate in sacred ceremonies such as marriages, which unite families forever, and proxy baptisms on behalf of deceased ancestors who did not have the opportunity to be baptized while living.
The following two tabs change content below.
Moroni Channel News is the news division of Moroni Channel that features breaking stories and information that matters to you most.
Latest posts by Moroni Channel News (see all)