Did you know that Japan and Korea are not the only places to see cherry blossoms?
Temple Square is also a popular tourist destination for its many cherry blossom trees.
Visiting the temple during the spring is a win-win vacation because not only do you get to witness the many cherry blossoms, but also a lot of spring flowers like tulips, lilies, and daffodils that are blooming.
A perfect date at Temple Square would be strolling around temple grounds taking pictures and then stop by at the nearby City Creek Mall for lunch or dinner.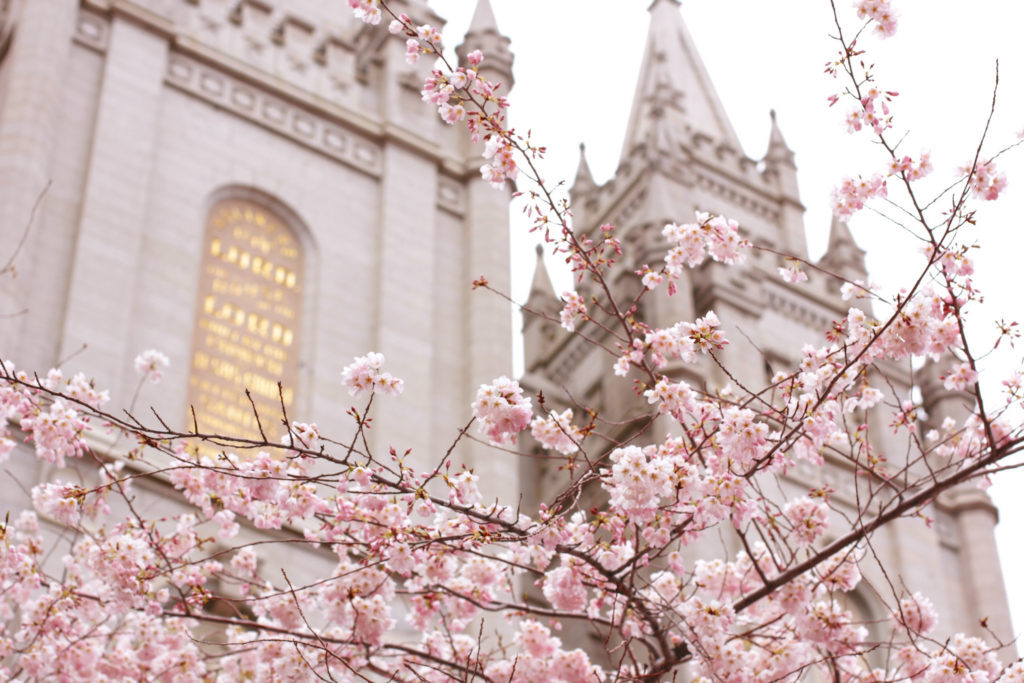 Temple Square has been consistently ranked among the best places in Utah to see cherry blossoms. Among included in the list are the Utah State Capitol and Capitol Reef.
The following two tabs change content below.
Josh Flores is a writer for Moroni Channel. He studies commercial law at De La Salle University and served his mission in Japan.
Latest posts by Josh Flores, Moroni Channel (see all)