SAN DIEGO — The officials are investigating Saturday after a Mormon Battalion monument and his Book of Mormon was vandalized with red paint in the historical park's third major episode of vandalism.
Fox News 5 obtained photos of graffitis painted on the Mormon Historical site saying, "May all colonizers fall," "Death to the White man's world," "Death to White supremacy," "No thanks, no giving!" and "Land Back."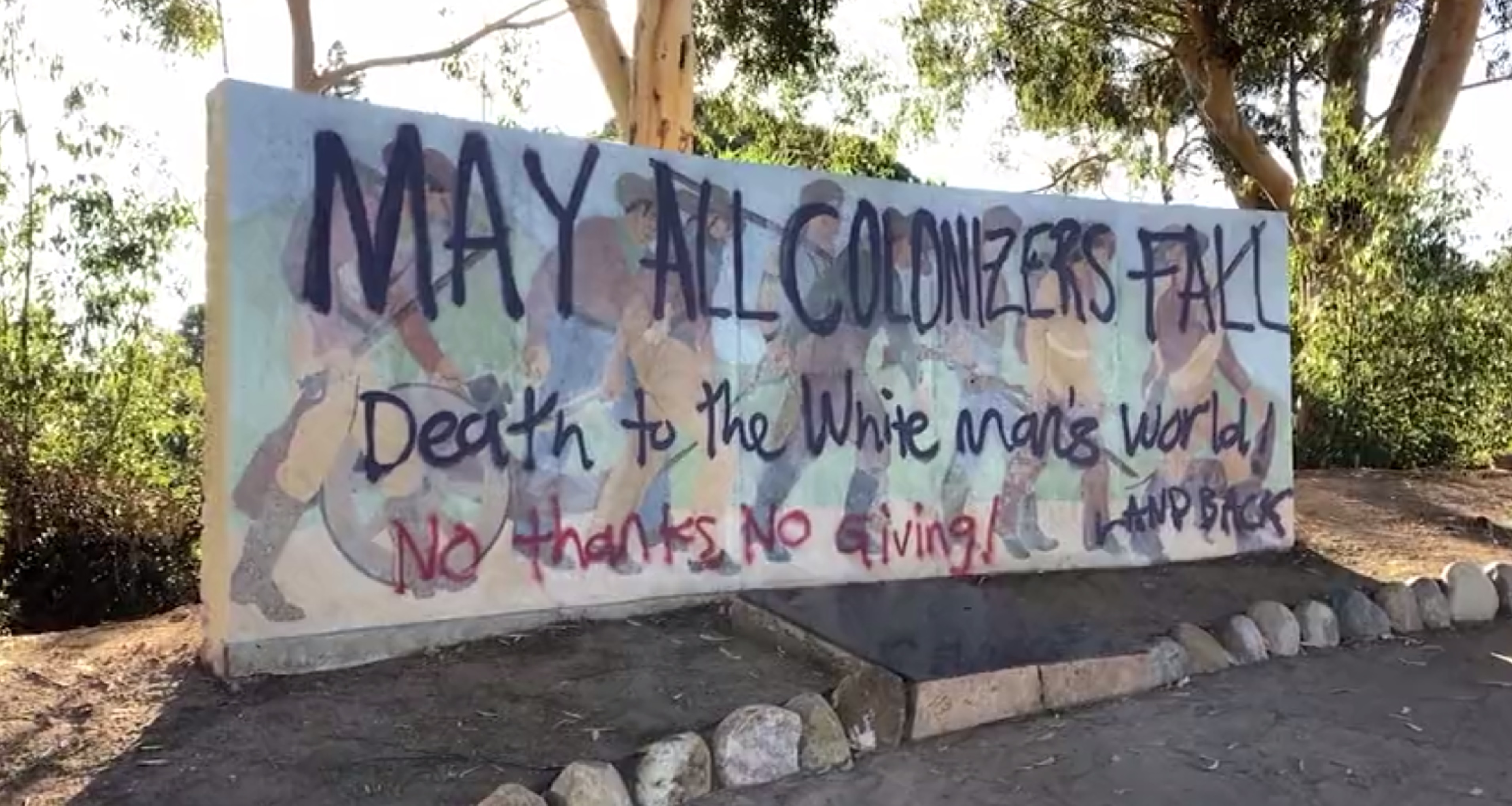 "It's the worst it has ever been," said Dantzelle Allen to Deseret News. 
Cleaning the monument will be costly and time consuming.
"The city is aware of the damage caused by vandals at Presidio Park over the Thanksgiving holiday," said Tim Graham to the Deseret News. "While it's unfortunate to see such destructive behavior on historic parkland, the Parks and Recreation Department will be working as quickly as possible to initiate a time-intensive and costly cleaning of the area, taking extra care to ensure any graffiti abatement doesn't disturb the historic integrity of the monuments at this site."
The Mormon Battalion was the only religious unit in the United States military history. They were solely recruited from one religious group and were named after them. The park was dedicated to honoring the group of 500 Latter-day Saints who fought valiantly for the county, marching nearly 2,000 miles across the southwestern U.S. during the American-Mexican war. 
The following two tabs change content below.
Josh Flores is a writer for Moroni Channel. He studies commercial law at De La Salle University and served his mission in Japan.
Latest posts by Josh Flores, Moroni Channel (see all)