TOKYO — The new Tokyo Temple visitor center will open its door on Wednesday, 5 January 2022. The exhibition facility, which is located in the temple annex, will introduce visitors to the life and ministry of Jesus Christ. 
The visitor center will be open from 1 pm to 9 pm from Monday to Friday, and from 9 am to 9 pm on Saturdays. The museum will accommodate visitors all year round excluding days for temple maintenance and the year-end holidays. 
Entrance to the exhibit is free. There is two exhibition room on the first and second floors.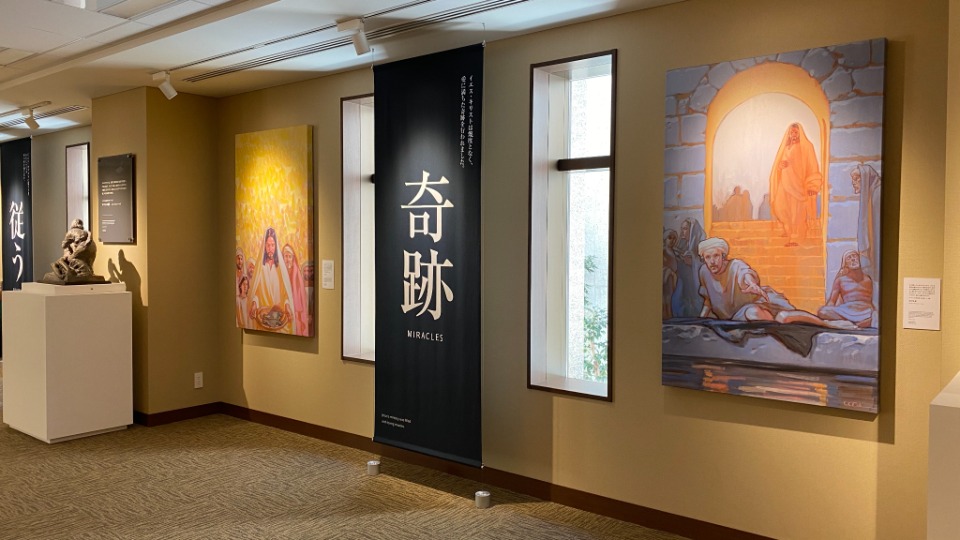 On the first floor, structural drawings of the Tokyo Temple are shown with each sacred room are introduced in high-definition photos on the walls. Visitors can pseudo-experience the feeling as if you were standing in a room in the temple.
The second floor exhibition room, on the other hand, will feature the life and teachings of Jesus Christ. Paintings and sculptures of the Savior are displayed.
The visitor center was designed by an official church designer and Japanese specialist who have a track record in exhibiting and producing museums worldwide.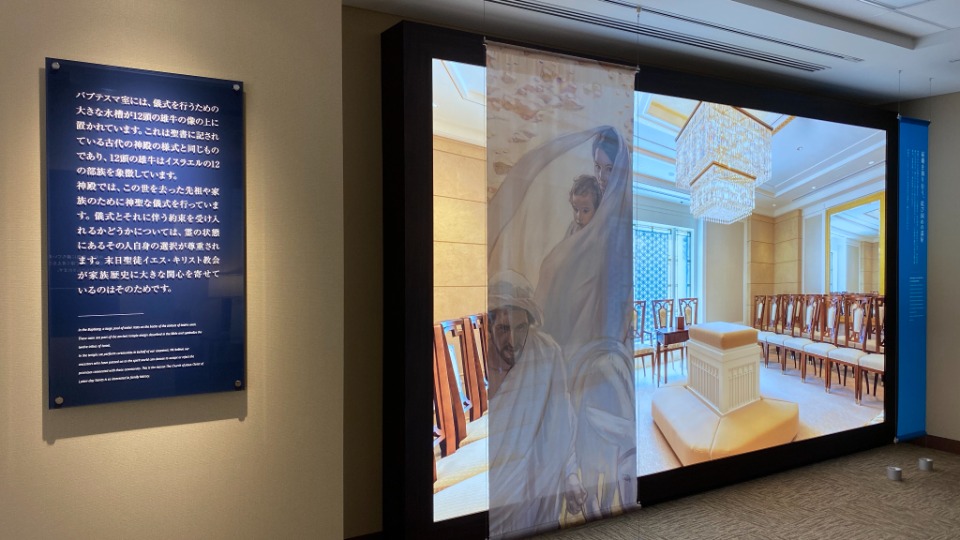 Tokyo Temple rededication & Tokyo Distribution Center
The Tokyo Temple Annex is preparing for the re-dedication of the iconic Tokyo Temple.
In early December, the Tokyo Distribution Store opened on the first basement floor. Business hours are from 10 am to 2 pm from Thursday to Saturday.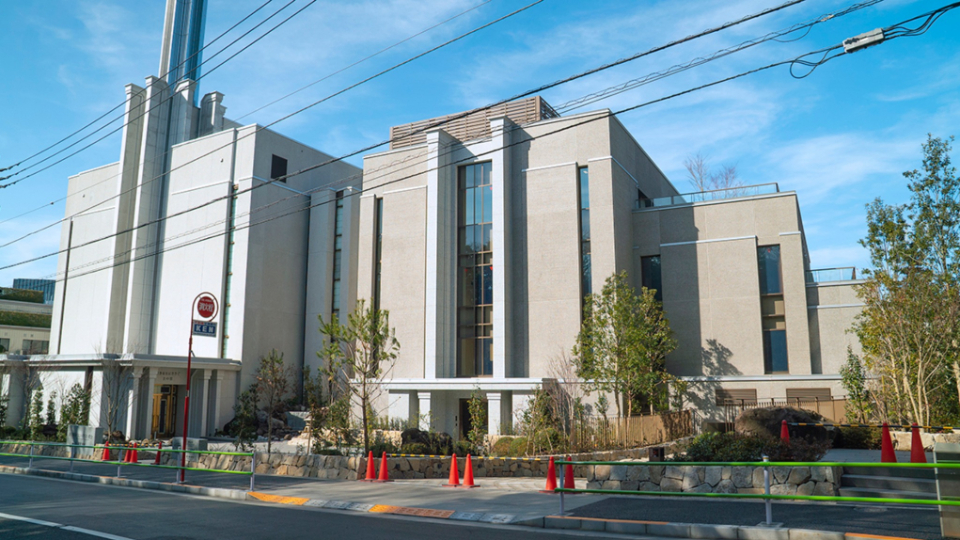 Visit to the distribution center is by appointed, as per church countermeasure against COVID-19. 
Telephone reservations can be made at 03-4545-3070.
The following two tabs change content below.
Moroni Channel News is the news division of Moroni Channel that features breaking stories and information that matters to you most.
Latest posts by Moroni Channel News (see all)